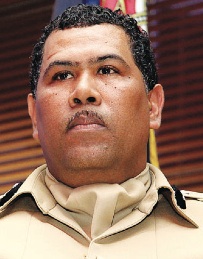 MOBILE DIVISION OFFICERS CONFISCATES HANDGUN
In keeping with the Commissioner of Police 2012 policing plan, "Tackling Crime", officers of the Mobile Division continues to remove illegal weapons from the streets of New Providence.
Around 3:00 am on Monday 4th June, 2012 officers acting on information went to White's Lane off Wulff Road where they confiscated a handgun along with a quantity of ammunition from the rear of a home.
No arrests were made.  Active police investigations continue.
UPDATE: RECENT MURDER
On Sunday 03rd June, 2012 a shooting incident ocurred which resulted in the death of a 47 year old male of Washington Street.
The incident reportedly occurred around 10:15 pm on Sunday 03rd June, 2012 at Washington Street off Cordeaux Avenue.