Urban Renewal 2.0 bring peace with the streets!
Nassau, Bahamas — There is even clearer evidence today that the Christie Government's plans to fight crime are indeed working.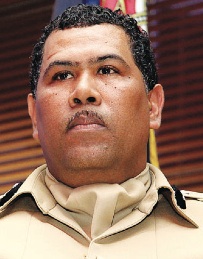 There is even further evidence that the Commissioner of Police, Ellison Greenslade and his fine men and women of the Royal Bahamas Police Force are saving lives, protecting citizens, controlling streets and sending offenders of the law into prisons where they belong.
There is evidence today, after 100 days in office, that the new Christie Administration's Urban Renewal Programme 2.0 has reduced the noise of the shotgun and has returned music back into the communities around the country.
This is good news. This is good.
We in the Bahamas know prior to May 7th, 2012 we had a serious problem in the Bahamas. Crime and the fear of crime were a menace to society. Witnesses were being murdered. Women were targeted. Murderers were making bail and three criminal gangs were holding the Bahamas hostage like Al Capone and the New York Mafia.
Tommy Turnquest and his then Crime Boss Hubert Ingraham said for four years the crime wave problem was a solution in itself: "Criminals were killing criminals!" But this was not the case.
Women were being slaughtered, children raped, judges tripped down and robbed outside an ATM and home invasions were commonplace.
And while all this happened for four plus years, Hubert Ingraham had no solution to fight the vexing problem.
Some 100 hundred days since the new day dawned on Bahamians, the Christie-led Government, along with Greenslade and his team, has brought peace to the streets.
And so where is the press today? Where are their broadcasts to record the success of the country when it comes to crime?
Fact: Murders are down!
Fact: Serious crimes are down!
Fact: The fear of crime has been reduced!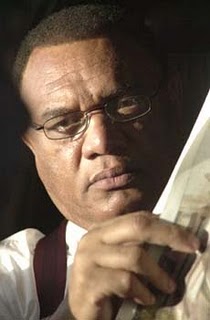 Fact: In 2011 up to August 15th, there were 91 murders and "UNCLASSIFIED" incidents too numerous to mention involving deaths of victims on the streets of the capital!
Fact: In 2012, up to today August 15th, we know there are just 78 murders.
This is progress!
Murders are down in the Bahamas by 14% based on those numbers alone.
In the month of July 2011, the bloodiest month in 2011, the Bahamas faced a record of 28 murders.
But last month, July 2012, we saw less than 10 murders.
This is progress! This is success. Some 18 lives less than the massacre we witnessed a year ago.
And so the wutless media must get along with the programme and get on the bus of progress.
One Hundred Days later and the promise to bring peace back to the streets of the country is Delivered!
There is no turning back now. It is time to look ahead and let the world know that a new day has come in the Bahamas!
We report yinner decide!