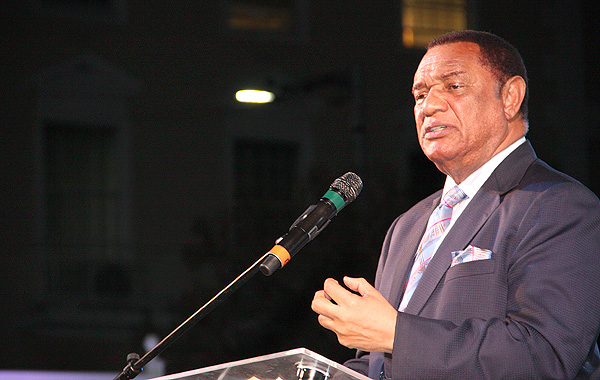 Prime Minister Christie leads a delegation to Georgetown, Guyana today (3rd July 2016) where he will attend the regular Inter-Sessional meetings of the Heads of Government of the Caribbean (CARICOM).
As expected, high on the agenda will be a discussion and action plan on the trade and general economic implications for CARICOM in the wake of the decision of the United Kingdom to leave the European Union on the 23rd June 2016 after forty-three years. As for CARICOM, it is widely believed that the CARIFORUM-EPA (Economic Partnership Agreement) with the European Union is likely to be impacted in the long term.
Another agenda item and critical issue facing the financial services sector and general economies of member states is the De-Risking issue and its impact on locally owned banks that are losing their corresponding international partner clearing banks. This latest trend in the financial services sector will clearly affect international trade as many CARICOM countries have small, vulnerable and highly integrated economies, mostly with the industrialized world.
Government heads are expected to pause and formally pay tribute to the life and work of former Trinidad and Tobago Prime Minister the late Dr. Patrick Manning, one of the champions of CARICOM and the Caribbean Common Market. Dr. Manning passed away on Saturday at the San Fernando General Hospital.
On a much lighter note, CARICOM heads will officially welcome its two newest government heads – the Prime Minister of Jamaica, the Rt. Hon. Andrew Michael Holness and the Prime Minister of Saint Lucia, the Rt. Hon. Allen Chastanet – both of whom won general elections and formed new governments earlier this year.
Accompanying Prime Minister Christie in Guyana are Foreign Affairs Minister the Hon. Fred Mitchell and CARICOM High Commissioner HE Picewell Forbes. The Hon. Philip Davis will act as Prime Minister and Minister for Foreign Affairs and Immigration.
The delegation is expected to return home late Wednesday night.