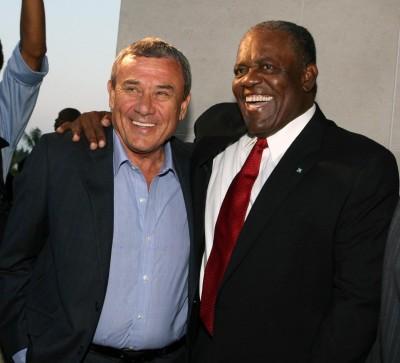 Prime Minister Rt. Hon. Hubert Ingraham was not at the groundbreaking of Bahamar today. For some reason the leader of the FNM was absent [perhaps intentionally] because since Bahamar – which he heavily criticized – not one major contract has been welcomed to the Bahamas by the FNM.
BahaMar is spending some $2.5 Billion into the local economy.
Moreso, we must wonder what or who has taken control of the puppet to act in this way. Why did the PM, who has approved the largest contract in the history of the Bahamas refused to attend? Why would he not seek to put his rubber stamp at the ceremony? Why did Ingraham not speak at the groundbreaking event?
Was the US concerns with Papa relations with China the reason for his absence?
Brent Symonette was the keynote speaker today. Is he the new PM? We shall see.
We cry dutty shame on Hubert Ingraham !
The FNM IS FIGHTING • PAPA AIN'T RUNNING • AND WE NEED CHANGE!