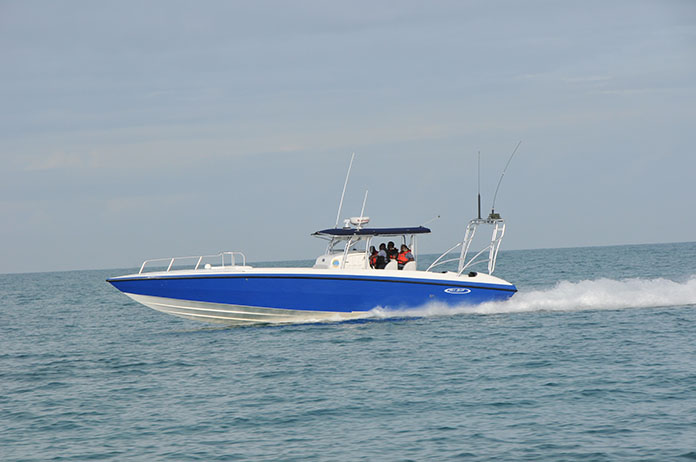 Coral Harbour Base, 03 AUG. '17 (RBDF): Five individuals are counting their blessings after they were rescued from their sunken vessel Friday morning.
While on routine patrol, Defence Force patrol craft P-128 coxswained by Petty Officer Bernard Cash came upon a 30-ft craft approximately 18 miles south of New Providence. The vessel was already filled with water with five men sitting on top. The quick thinking marines rescued the men moments before their vessel sank.
The men were grateful and thanked the coxswain and crew of P-128 and the Royal Bahamas Defence Force for saving their lives.
The Royal Bahamas Defence Force remains committed to Guarding our Heritage.