Pastors in "NO" Vote campaign believe Patterson fronted for the FNM!
Christian Council Campaign IMPLODE as Religious Leaders now feel used by the FNM in "NO" VOTE STANCE!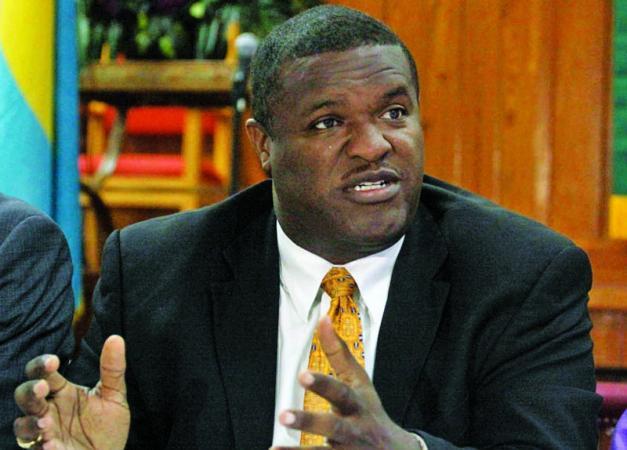 Nassau, Bahamas — An implosion and defeat is staring members of the Christian Council square-in-the-face now that some religious leaders feel they have been duped, hoodwinked bamboozled and lied to by the Christian Council leadership over the Gambling Poll.
Sources tell us members who originally joined the "NO" vote are now contemplating a BOYCOTT after the announcement by the FNM to join the "NO" vote campaign.
Religious leaders we are told are upset by the decision; making the debate a political issue and some believe the Council was always – behind the scenes – batting for the opposition.
The FNM Christian Council head has trouble ahead as religious leaders contemplate a BOYCOTT of the Jan. 28th poll.
THE CHRISTIAN COUNCIL is now appearing to be in turmoil on the issue, and much of the funds collected in the "NO" Vote campaign was also money of illegal means.
Bahamas Press broke the news over the weekend how the Council collected funds from hardcore rum-running party backers.
A source deep inside the "NO" vote campaign tells us: "This now tells us there is no transparency in the Council's leadership. Pastor Ranford Patterson should now disclose where he got his funding for his campaign and, in the spirit of transparency, publish the donors which are bankrolling the "NO" Vote. I have a strong concern here that operatives used the Christian Council in this exercise to keep certain illegal activities – under consideration for regulation and legalization – just the way they were for the past 100 years."
All we at BP say is this: "If ya don't laugh you will cry"! The Christian Council of the Bahamas is bought and we don't mean by the blood!
IF you are going to VOTE "NO" – Don't Show!
We report yinner decide!