Statemente by Honourable Glenys Hanna Martin, Minister of Transport and Aviation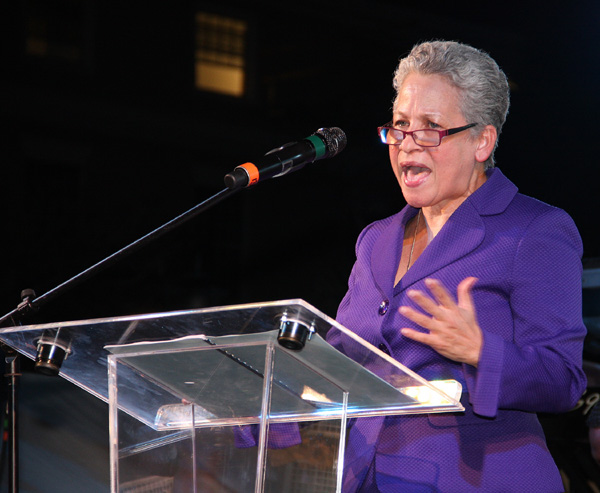 The Honourable Glenys Hanna Martin, Minister of Transport and Aviation, is pleased to announce the official renaming of the Marsh Harbour Airport to the Leonard M. Thompson International Airport at a formal renaming ceremony to take place on Thursday 7th July, 2016, in Marsh Harbour, Abaco. This event will form a part of the official 43rd Anniversary of Independence Celebrations.
The Marsh Harbour Airport is among the busiest airports in The Bahamas and it is of critical importance to the economy of Abaco and to the nation.
This airport facility has been recently redeveloped at a cost of over $30 million. It is a state-of-the-art aerodrome with a unique array of Bahamian shops and restaurants. The government is now finalizing a technical cooperation agreement with Vantage Airport Group, current mangers of LPIA, to enhance the management and operational efficiency of this airport facility.
We are positioning this airport to become a premiere airport facility not only in The Bahamas but in the region: It is no surprise therefore, that successive governments are in full consensus as to the appropriateness of renaming this important facility after this native son of the Abaco soil.
Captain Leonard Thompson was born in Hope Town, Abaco on 17th June 1917, and joined the Royal Canadian Air Force in 1939. He flew 25 combat missions which ended when his bomber aircraft was shot down over Germany in 1944, leading to his capture and detention, until he was freed by Russian troops.
His post-war involvement in Civil Aviation, business and politics further distinguished what had already been an outstanding career. He served as a Member of Parliament from 1949 – 1967.
We therefore consider July 7th to be a proud day in the history of The Bahamas and in particular to the people of Abaco.
The redevelopment of this airport is part of a larger national exercise for the redevelopment of airports nationwide and the modernization of the aviation sector.