The BTC SPONSORED Swim Team Bahamas takes the GOLD!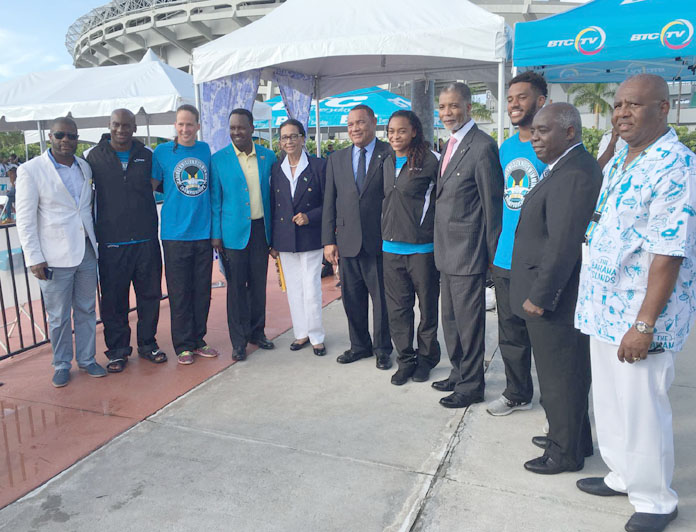 Nassau, The Bahamas. July 5, 2016. The Bahamas Telecommunications Company Limited, BTC congratulated Team Bahamas on it victory at last weekend's Caribbean Islands Swimming Championships. BTC's CEO Leon Williams said "CISC is the largest swim competition that has been held in The Bahamas.
What an awesome accomplishment for Team Bahamas. We congratulate the entire team and we would like to especially wish our Team Bahamas that is headed to Rio well.
Team Bahamas won a total of seventy eight medals; thirty-three gold, twenty-three silver and twenty-two bronze. Swimmers from Central & South America, the Spanish Caribbean, Africa and Europe participated in the event. BTC has a four year partnership with the Bahamas Swim Federation and has supported the CARIFTA games for over a decade. The company also endorses swim champion Arianna Vanderpool-Wallace.