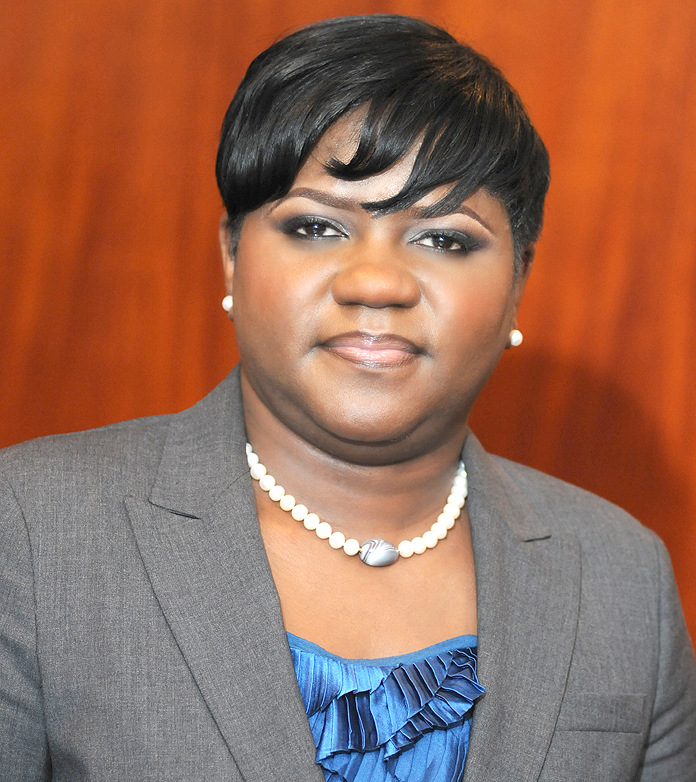 The Board of Directors of Bank of The Bahamas Limited "(BOB") is pleased to announce the appointment of Renee L. Davis to the position of Acting Managing Director, effective April 1, 2016. In this position Mrs. Davis will be responsible for the overall management of BOB's operations.
Mrs. Davis, the former Chief Operating Officer, is a Certified Public Accountant (CPA) with more than 20 years in financial services including international and offshore banking experience. Prior to joining BOB she worked with PriceWaterhouseCoopers (1997-2001), her tenure included a tour of duty at its New York Office; and as a Senior Manager of Mutual Funds Accounting with Cardinal International Fund Services Limited (2001-2004).
In 2005 Mrs. Davis started her career with BOB taking up the post of Senior Internal Auditor, her first step to securing deep broad-based experience across multiple functions of the bank. Over the currency of her tenure she has served as Chief Internal Auditor; Senior Manager, Risk and Compliance; Senior Manager, Operations; and Deputy Managing Director, Support Services and Chief Operating Officer.
Mrs. Davis has been instrumental in numerous critical initiatives positively impacting BOB's operations, service delivery and product development. Some of these achievements are the centralization of operational functions; the Bank's migration to Card Acquiring Services, allowing for e-commerce and wireless terminals; the implementation of Prepaid Card Programmes for Institutional Customers including Social Services, The Public Treasury and Private Companies, amongst others.
"Mrs. Davis is a highly competent, accomplished and committed banker whose skills have served BOB well across many facets of our operations. At this critical juncture when BOB is transforming to become the Bahamian bank of the future, we are delighted to have a dynamic professional of Mrs. Davis' calibre at the helm," said Richard Demeritte, Chairman, BOB.
Renee Davis studied Leadership Development at the Harvard Business School. Her CPA designation is from the Georgia State Board of Accountancy, U.S.A. She holds Associate and Bachelor degrees in Accounting from The College of The Bahamas and Acadia University, Nova Scotia, Canada respectively.