New ERA IN WASTE MANAGEMENT BEGINS!!!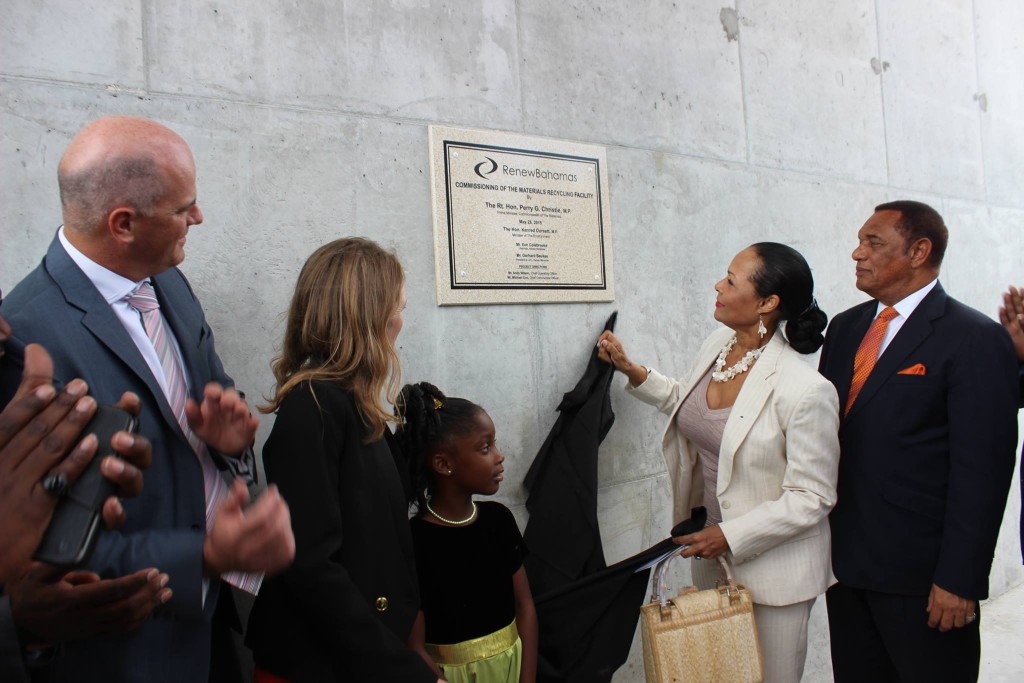 Nassau, Bahamas — The Bahamas officially became a recycling nation today. Prime Minister Christie and Mrs. Christie attending the commissioning ceremony for the country's first Materials Recycling Facility at the New Providence Landfill. Minister Kenred Dorsett was also on hand to witness the beginning of a new era in waste management in The Bahamas.
Each year, the Island of New Providence produces over 500,000 tons of solid waste. Of this amount, households produce around 190,000 tons, with the remainder coming from a variety of other municipal, commercial, industrial, construction & demolition sources.
The vast majority of this waste is currently disposed of to landfill, despite containing a number of potentially valuable materials.
As such, Renew Bahamas is developing a new Materials Recycling Facility (MRF) at the Government's Harold Road Site in New Providence to help sort and separate the incoming waste into high quality recovered materials.
Here comes another success story with major reform by the Christie Government for the Bahamas!