Corruption at the highest order under Hubert Ingraham watch at NIB – Former Parliamentary say all executives should resign at NIB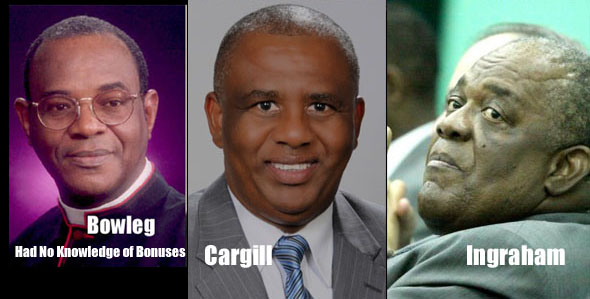 Laing said he knew nothing about the hefty bonuses – He didn't know he was paid more than his colleagues either
Nassau, Bahamas – A former senior politician is now calling for the entire top executive team at NIB to tender their resignations following the fallout over executive bonuses.
Over the weekend in a special edition, Bahamas Press revealed how executives at NIB took home more than over a quarter of a million dollars in executive bonuses during the period between Jan. 2010 and May 1, 2012.
The final bonus payouts were made only six day before the May 7th general elections. The criteria as to how the bonuses were calculated are still unknown, and the board members authorizing the cheques are still unknown.
Bahamas Press since 2009 has called for an investigation into the Board and for an Inquiry to begin following the revelations of multiple scandals at the nation's social security scheme.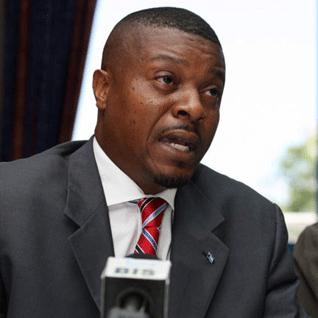 We have learnt a former politician is now lending his voice to the debacle, suggesting that the entire executive team who received those hefty bonuses should resign forthwith.
"What we are seeing here is an example of corporate greed on the future benefits of the Bahamian people. This is our money. This is money we put in the fund to assist future generations who fall on hard times. Why would people we put in trust of our national asset raid the Board in this fashion? They should not be allowed to get away with this! They should pay! And the former Minister for National Insurance – Mr. Hubert Ingraham – should advise the public as to how this happened under his watch!
"The former Prime Minister cannot escape the fact that this was done under his government, and under his ministry. He must explain to the public what happened here or we should demand his presence before a Commission of Inquiry so he is forced to explain what happened at NIB," the former senior politician said.

In December 2009, NIB executives had planned a trip to the plush estates of Winding Bay in Abaco for an executive retreat. That trip – if not exposed by Bahamas Press – would have cost taxpayers thousands to fly, feed and accommodate the entire executive management, while homeless mothers and pensionable widows and orphans cannot get a cheque out of NIB!
It is no question NIB was used as a slush fund by Cargill, who has yet to explain what he purchased with the Corporate Credit Cards in his possession, which charged more than $240,000 over a three-year period.
What was he doing walking around with NIB funds in his pocket?
Meanwhile we are told former Anglican priest and former deputy NIB Board Chairman Rev. Etienne Bowleg has said he has no knowledge of having ever agreed to or approved any resolution of the Board to award executive bonuses to top management at NIB.
What in the hell is this?!
WE REPORT YINNER DECIDE!