Bahamians are on high alert for the criminals…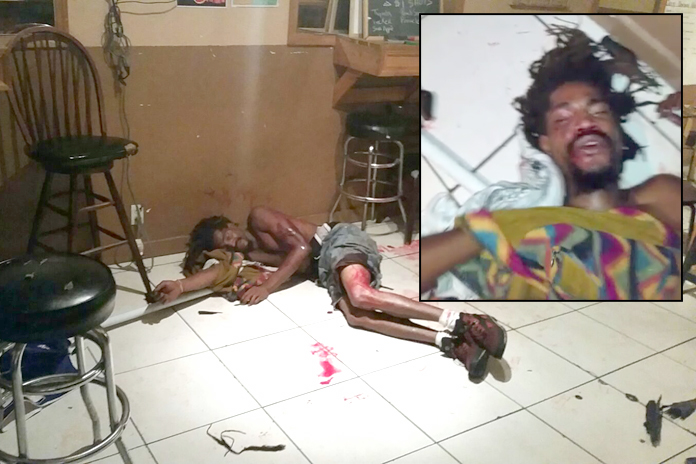 Freeport, Bahamas – Bahamas Press is reporting how 28-year-old male of Freeport almost got the 'kiss of death' after he attempted to rob a local bar on that island.
The robber turned victim is now in police custody after he was arrested at a business establishment on West Atlantic Drive following foiled armed robbery.
On Saturday morning shortly after 2:00am, a man wearing a ski mask and armed with a shotgun, entered a business establishment on West Atlantic Drive, held up and robbed the patrons of cash and other personnel items.
However, before he could complete his exercise, he was given the cut ass of a lifetime by patrons who are sick and tired of criminals! The suspect was disarmed and detained by the owner and patrons of the establishment and handed over to police. This of course came after a trail of the robber's blood was spilled across the bar floor.
The robber and placed before the court sometime next week.
This incident followed a similar incident on Carmichael Road west where residents beat the living daylights out of a robber who went hollering into a police patrol car. That robber was wearing a
With money low and things tough residents are not letting up on the criminals. If you enter people place seeking to rob or hurt expect to meet ya maker!
Bahamians are now on high alert!
We report yinner decide!