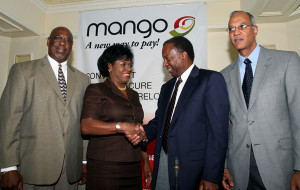 A BP NEWS ALERT:
Julian Francis has been caught in a blatant conflict of interest. FNM special interests have yet again been caught with their hands in the cookie jar. Offenses may have been committed under the Prevention of Bribery Act. He has violated the FNM so called Code of Ethics. The PLP calls for Julian Francis' immediate resignation as Executive Chairman of the Board of BTC.
The October 2010 report of Providence Advisors Limited shows that as of September 30th 2010 the company had over $55 million of BTC's Employment Retirement Pension Plan under their management. Julian Francis is the Chairman of this Providence Advisors.
The PLP has seen no evidence of any bidding process nor has the PLP seen any evidence of any proper bidding process for this company to assume the management of over $55 Million of the employee pension fund. As a result of this contract that Julian Francis awarded to himself, he positioned himself and Providence Advisors Limited to be paid in excess of $400,000 per annum for the past 3 years.
This is a total of $1,200,000 in fees that Julian Francis awarded to this company and from which Julian Francis benefited. The PLP calls upon Julian Francis to make public the entire process by which this Company of which he is Chairman got $1,200,000.00 of the BTC employees' money.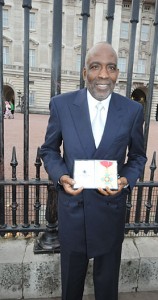 This is not the first contact that Julian Francis has awarded to himself and a company in which he is involved. In 2007 the Management of BTC, established a tender process for the purpose of establishing a Partnership Agreement with a Bahamian Company to facilitate the payment of SMS messages electronically.
Despite the fact that bids had already been sent out, Julian Francis Chairman of BTC instructed the Executive Management Team of BTC to meet a company called Mango with the view to utilizing their services in a Profit Sharing/Partnership Agreement with BTC regarding SMS messaging. Julian Francis is the Chairman and a Shareholder of Mango. Mango had not participated in the bidding process.
In 1993 Alphonso "Bogaloo" Elliott, a close friend and personal of Prime Minister Hubert Ingraham and then Vice Chairman of Batelco was forced to resign by Ingraham over a conflict of interest matter concerning the sale of a small sum of goods to Batelco from Bahamas Welding & Fire which is owned by Mr. Elliott. What decision will the Prime Minister now make concerning this gross and blatant conflict of interest with Julian Francis?
The PLP reminds the public that during Julian Francis' Chairmanship of BTC, Cable and Wireless did not participate in the established bidding process to acquire shares of BTC.
Julian Francis is apparently exhibiting a pattern of behavior whereby he directs or causes to be directed millions of dollars in business to himself and or companies in which he has an interest or over which he has control.
The PLP calls for Julian Francis' immediate resignation and for the police to commence investigations into this pattern of behavior and whether any offenses have been committed under the Prevention of Bribery Act.