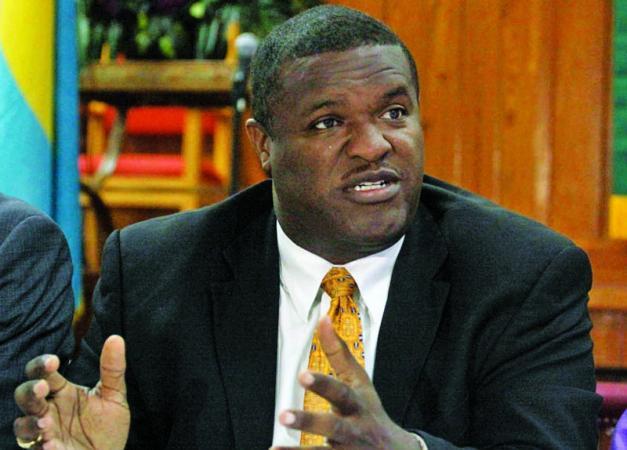 By Bradley B. Roberts
Many were shocked at the media comments attributed to the President of the Bahamas Christian Council on the eve of the inaugural Bahamas Junkanoo. With all due respect, we are obliged to ask whether President Dr. Ranford Patterson has ever attended the Boxing Day and New Years Day Junkanoo parades that have been held for well over one century in our fair Bahamas?
Is President Patterson suggesting that other similar cultural festivals celebrated in many countries in this region and around the world for literally centuries are the cause for the instances of rape, incest and sexual immorality occurring in those countries?
Could Dr. Patterson please provide the public with the empirical data to support his claims? Also, how does the President pronounce a conclusion of social doom and gloom on an event that is yet to take place?
The themed costumes for Bahamas Junkanoo Carnival pay tribute to our Lucayan ancestry; the pulsating sound of the junkanoo beat and the dance of a liberated people connect us to our African ancestry and all it entails – slavery and the successful fight for freedom. This wonderful Bahamian story is played out in an elaborate street festival and contest as it cleverly merges our history, heritage and culture with commerce. Bahamas Junkanoo Carnival strengthens the commercial component of this premier cultural expression; diversifies the tourism product offering and expands opportunities for Bahamians in the cultural community.
Further, the story of Junkanoo has always been told in connection with the historic personalities and the indomitable spirits of "Johnny Canoe" and "Pompeii" and how their magnificent stories of perseverance and triumph against considerable odds got tied up with rape, incest and sexual immorality is baffling to me as it is to very many Bahamians.
While I acknowledge that The Bahamas has its share of social issues, no social scientist has ever connected them with our premier cultural expression or any variation thereof.
If President Patterson is advocating for the discontinuation of Junkanoo, he should say so and explain why.
Suffice it to say, he is dead wrong on Junkanoo and dead wrong on Bahamas Junkanoo Carnival.