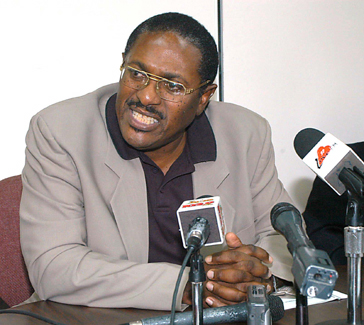 By Bradley B Roberts/PLP Chairman

Nassau, Bahamas — While we in the Progressive Liberal Party, understand why Senator Frederick McAlpine was so well received at tonight's evening session of the Free National Movement convention, we are dissatisfied at his level of contribution. We confess that he was very amusing and entertaining, a welcomed relief at a Convention that thus far has been a dismal display of the effective communication of hope and relief for the people of our Country during such desperate times.
The single mother whose own home is without electricity, so she went by a family member to iron her children's school clothes for tomorrow and to catch a glimpse of the FNM Convention, heard nothing about how she will have the opportunity to find new employment or to be able to send her son in the graduating class of 2010 to the College of The Bahamas, or how she will be able to afford healthcare for her ailing mother and cancer ridden child. For a moment however, she was entertained by a Senator who doubles as a Minister of the Gospel.
The only serious response to McAlpine, who really deserves no response at all, is to warn the Senator that times have changed since his crude and embarrassing performance during the 2007 General Election rallies. Times have grown serious and serious times require serious leadership. He was awarded for his abandonment of his Christian vows during that campaign by being appointed to the Senate. The deep feelings of rejection which fueled his unchristian-like behavior during the Elections, we had hoped would have been quelled by time, spiritual reflection, responsibilities to Nation building and his many challenges in a new marriage.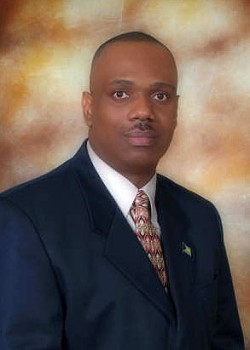 We hoped for a moment, that as a Senator, who doubles as a "man of the cloth," McAlpine might have used this opportunity to inspire Convention delegates and the Bahamian population at large, in a different more meaningful way. But again, he chose to clownishly sing for his supper, to please a man over more meaningful principles. He chose to spew messages of hate and folly over messages of restoration and timely wisdom – again, during the most socially and economically challenging period in our Country since the late 1920s.
Night two of the FNM Convention has fittingly been described by senior PLP observers as a "Worship Service" or a time of "Praise and Worship" – and not in a religious context but in speaker after speaker's obsession with the leader of their Party. When they have not spent time praising their maximum leader, they have wasted time in response mode to Her Majesty's Loyal Opposition, the PLP. This is the only level of leadership that they now have to offer during these 'TOUGH TIMES.' What a horridly frightening state of affairs when during a time of crises, a Government falls into trying to keep up with the Opposition, by creating entertaining distractions because they are void of creative policies and strategic solutions.
Like his team and leaders then, we are not at all surprised at the empty rhetoric of Frederic McAlpine, as entertaining as it might have been but on behalf of struggling Bahamian families, we are grossly disappointed!