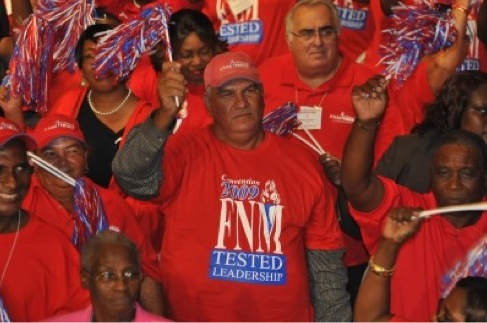 November 5th 2009
Dear Editor,
Having covered many conventions in recent years it is with a heavy heart that I write this note to your attention.  I ask that you not use me personally as a source but that you do accept what I am about to share with you as factual information that needs to be shared with the Bahamian public regarding what I regard as the singular greatest insult freedom of the press in recent Bahamian history.
The FNM assigned a director as they termed it "Media Rep" to every television station that covered its convention on opening night.  This director had the responsibility of directing the Producers and Directors of each television production.  We were told which shots to take of the crowd, when and when not to interrupt both speakers and entertainment segments with commentary as well as when to insert prepared political messages touting the tried and tested leadership of the Prime Minister.
The prepared commentary segments for the first night of coverage were never aired because the Free National Movement decided that it would not permit journalists the freedom to produce their independent productions without being told exactly what to do and when by the party.
You will note if you followed the coverage that after a while there was no commentary whatsoever on any of the three television stations carrying the convention.  This was because all three stations talent and guests had abandoned their posts because they were not permitted time to express their views.
By the end of the evening Mr. Aaron "Kiki" Knowles came around to each station assuring us that this would not be the case come tomorrow and that he had no idea who directed the "Directors" from the party to attempt to take control of the productions on behalf of the FNM.  He said that things would be different tomorrow, however the damage is already done and it is very likely that wind of these happenings will be reported in the daily news tomorrow or sometime later this week.
My question to you Sir is this, Why did the FNM feel that they ought to police the media in this way?  What is it that they sought to convey?  What image were they so bent on creating that they could not trust the same media in fact what is the most diverse and balanced grouping of media in the history of broadcast journalism (NOT JUST ZNS ANYMORE) to do the job we have been called to do so many times before? This was a very very sad night in our country and I ask you to look into it and where required, expose it, it is simply wrong and certainly not the direction any government or party should take in the modern political landscape of our country.
Signed,
Journalist Concerned about FNM Democracy