Another victim at LPIA but this time it is the ROGUE MAGISTRATE!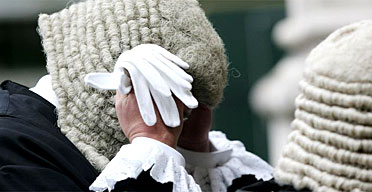 Nassau, Bahamas — Bahamas Press is warning the Christie Administration that if it fails to serious look into security breaches regularly occurring at the Lynden Pindling International Airport a serious disaster could occur at the nation's gateway.
Today's Monday morning report is but the second developing incident to occur in less than a week.
We can confirm a rogue magistrate in the country's justice system is the latest victim of thief in the airport terminal, which appears to be a serious problem developing at the country's gateway.
After airline staffers stole two planes in recent months, the most recent being a Regional Air aircraft just two weeks ago at the airport, BP's narcotics and bomb detecting editorial investigative teams have stationed manpower at LPIA to examine why so many breaches in security continue to occur.
Sometime over the weekend, the rogue magistrate was traveling through LPIA where he irresponsibly left his carry-on bag somewhere at the terminal containing sensitive documents of the courts, a laptop and A GOVERNMENT ISSUED handgun.

UNBELIEVABLE! [DA MAGISTRATES GAT GUN TOO!?]
However, according to our team, the bag was picked up by two "sticky fingers" known to authorities as baggage thieves [baggage handlers], who together concocted the idea to take the magistrate's bag and carry it out of the airport through LPIA's backdoor.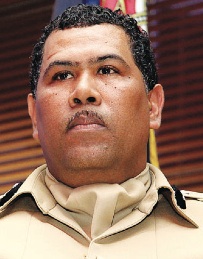 Bahamas Press can report police later arrested both males the following morning when they returned to work, however, they were not placed in handcuffs; a failure in procedure by the arresting officer.
The two suspects, whose last names are recorded as Minnis and Poitier were escorted to their residents as police searched for the government issued weapon. We can confirm the stolen handgun was indeed recovered along with the other items at a home in the Coconut Grove Avenue area just behind First Baptist Church.
We can report that such matters involving stolen firearms are clearly matters that are investigated by the Central Detective Unit of the force, however, our question goes to the Commission of Police who should be back in town today from a week-long international conference; Why aren't the CDU dealing with this most serious infraction which occurred at the nation's gateway?
Why weren't these men put in handcuffs?
Are the men apart of some weapon smuggling operation at LPIA and someone doesn't want the country to know?
Why wasn't the household arrested and questioned where the weapon was discovered as required by law when a weapon is discovered in a home?
In other questions to stir our readers' critical mind we ask:
Is the rogue magistrate also apart of this ring, for we wonder what "fine specimen" could have distracted that him so that he would leave his bag – weapon and all – and head out of LPIA without his belongings?
Are others persons involved?
What will cause a MAGISTRATE leave a gun in his bag and forget all about it?
BP is calling on the government to take charge of LPIA before an already bad situation at the airport gets worse.
Theft by handlers at LPIA is not new, but according to one expert on our team, "It appears to be a growing problem at LPIA, where handlers and service operators believe that the bags placed in their care is entrusted to them to pillage! Something serious must be done and the heaviest hand of the law should deal with such persons committing such weighty criminal acts!"
One must conclude if  baggage handlers at LPIA are indeed taking things out of bags, it is quite possible that they are also putting things in.
We are certain the Americans are looking closer into these matters and are wondering to themselves: Is LPIA safe for its citizens?
We report yinner decide!