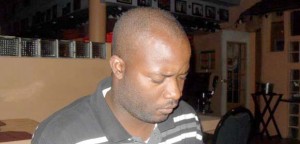 Sandals Emerald Bay Statement: We can confirm that an incident took place in the early hours of the morning on Monday 6th September 2010 between two off-duty Sandals Emerald Bay team members. The altercation took place away from the resort whilst the two individuals, both Bahamian nationals, were socializing together.
As a result of the confrontation, one of individuals was taken to the local clinic where he received treatment for his injuries and was released yesterday morning. He was accompanied by Sandals Management throughout.  Human Resources personnel at the resort were in contact with the victim's sister soon after to inform them of the incident and offer support.
The safety and well being of Sandals Emerald Bay team members is of paramount importance to us and the resort has a zero tolerance on any forms of violence. As such, we will continue to assist the local authorities with their investigation.