As Hubert Chipman is set to not offer in the General Elections three names surface to clinch the nomination…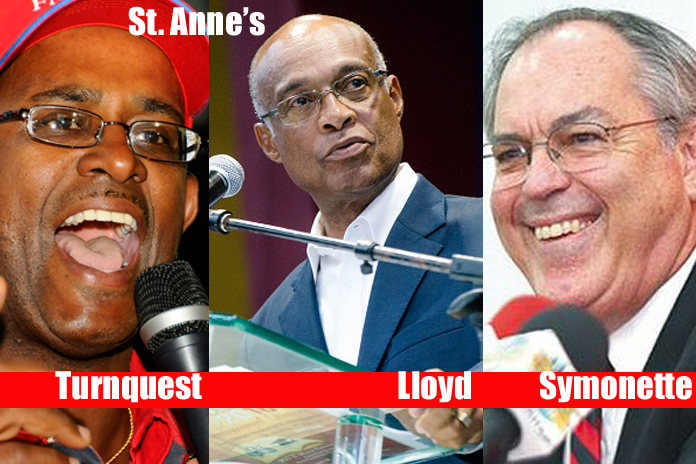 Nassau, Bahamas – The FNM is once again resetting its election plans and today Bahamas Press has a major breaking report deep from within the bowels of the FNM.
Sources connected to the Party have confirmed that current FNM St. Anne's MP Hubert 'Chippie' Chipman shall not offer as the party's standard-bearer in the upcoming general elections following mass disaffections and support for him in the community. The source confirmed, "Mr. Chipman has lost support in the constituency and he will retire from politics at the end of his term from public life."
Chipman, who schooled with Dr. Minnis at S.A.C, supported Loretta Butler-Turner for leader in the flopped July 7th Convention. Minnis beat the Turner-Sands team supported by five MPs; all who now been axed by Dr. Minnis. The Gang of Six had threatened Minnis to hold an early convention or face a coup as they threatened to marched upto Government House and seek the appointment of Turner as Opposition Leader. The entire plot failed, they didn't have the courage to do it, and in the end, Dr. Minnis was the victor. Ah well!
BP has learned former MP for St. Anne's, Brent Symonette, is one option being laid on the table for the seat. He is the man you would remember who made more than $160,000 per day when Hubert Ingraham served as Prime Minister in the last FNM Government! He supported Loretta.
We also know the name of O. A Tommy Turnquest is also being considered for the seat. He led the FNM into record levels of crime as the Former National Security Minister under Ingraham. Turnquest had no vision and could not win his seat in Mount Moriah during the last election. In the end of that failed election bid BP found Tommy putting up his own barricades for 50 supporters in a car garage for his back to school event in the community. He too supported Loretta.
But there is a new face that could clinch the nomination, and from what we know, this candidate most fits the description for the new FNM all backed by Louis Bacon's Save Da Bays and Sarkis DEM! BP believes the third potential candidate for St. Annes will be former Catholic Deacon, former Educator, former Baha Mar instructor and current radio host, lawyer and special advisor to Alfred Sears, Jeffery Lloyd. We believe Lloyd will take to the seat, as he is one under the control of Sarkis DEM!
In 2012 on the night following the party's crushing defeat at the North Abaco byelection Dr. Hubert Minnis announced "…The Ingraham era is over!"
All we at BP tell FNMs is this: "Now ya know!"
We report yinner decide!