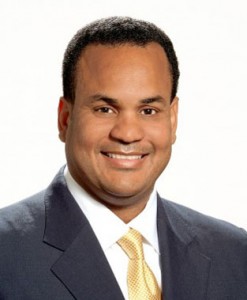 SENATOR MICHAEL HALKITIS RESPONDS
TO FORMER CHAMBER OF COMMERCE CHIEF
2nd February 2011
As a member of the Progressive Liberal Party I wish to assure Mr. D'Aguillar in particular and the Bahamian public at large that the position of the Progressive Liberal Party to aggressively renegotiate the terms of the agreement to sell BTC to Cable and Wireless is not an empty promise nor is it political pandering as he has claimed. It is also not rubbish. (See Tribune Business Section 2nd February). That kind of loose talk by the former President of the Chamber of Commerce is simply unbecoming.
The position of the Progressive Liberal Party as articulated by the leader of the PLP in his recent address in Grand Bahama that the PLP will seek to renegotiate the provisions of the deal to sell BTC that it finds repugnant to the national interest is one that has been arrived at after careful study and due deliberation. I support it and so do my colleagues. We are quite surprised at the former Chamber President's ill considered statement.
We would have thought that the former President would support a programme of developing a share owning democracy as being in the best interest of the Chamber's members. We hope that the Chamber does not share his ill considered views.
Further, as detailed in the statement of Mr. Christie, there is precedent in the country for the renegotiation of agreements that are repugnant to the national interest. This has happened in the case of the Hawksbill Creek Agreement. Upon assuming office, the PLP renegotiated the terms of the Hawksbill Creek Agreement because it found the delegation of the powers of immigration control to a private company to be repugnant to the national interest. The PLP negotiated that change which came into effect in 1969 which saw the Grand Bahama Port Authority return immigration control to the Bahamian people where it rightly belonged. The PLP told the owners of the Port in advance that it would do so and it did.
The PLP made the same principled point to the developers of the then proposed Clifton Cay and when we came to office we changed the deal in the national interest.
We are doing the same now with Cable and Wireless. There must be a general election within 15 months or so. The former President would do well to get on the right side of history in this matter.
(Senator Haliktis served as Parliamentary Secretary in the Ministry of Finance from 2002 to 2007).