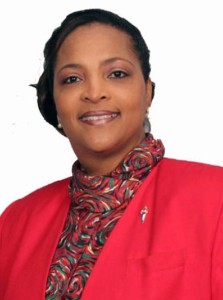 FNM Parliamentarian could now support the DNA
Nassau Bahamas — A senior FNM has lashed out at the leadership of the FNM calling it "starkly out of touch" with the country and "blatantly dishonest" with the Bahamian people.
Bahamas Press has received information from a Parliamentarian in the FNM.
Sources reveal the Parliamentarian was angry after witnessing the axing of the Party's female candidate in Grand Bahama, Vernae Grant.
In the communication, which was sent to the Office of the Prime Minister and is now being guarded jealously by a top Party henchman, the Parliamentarian blasted Hubert Ingraham as being dishonest about his promoted love for women candidates. The PM has not seen the note.
The letter said, "We are being blatantly dishonest with the facts. And, yes, while we did introduce new women into the party, we really never explained to the Bahamian public why our colleague [Vernae Grant] was dumped and not even granted an audience in the Smoker's Room with the Prime Minister," the communication read.
"Our Party has followed blindly down the wrong path of democracy and, in my opinion, is starkly out of touch with the people."
Concerns about the disconnect and growing dissatisfaction within the FNM were felt when Hubert Ingraham, during a rally in the Southern Bahamas this week, called residents in that community "Stupid" and warned FNMs to stay together.
Meanwhile, at a constituency in the Southwest, an FNM MP caught himself in a whole heap of trouble again. This time with another young woman, who almost exposed her breasts in front of the FNM MP after a 'cussin' match erupted at an FNM event.
SOURCES tell us that it was just as the FNM MP was about to light the grill for his evening party when he and the young woman got in a heated row.
The verbal exchange reach XXX -rated levels and she took off her FNM t-shirt like a young college girl in GIRLS GONE WILD! Shouting expletives at the top of her voice, the girl told the MP, "I see why they does call you the PILLSBURY! Your fat *** ga lose!"
The outburst is believed to have started after the girl scolded the MP for getting drunk before the party began. A few months ago the same MP was kicked out of his marital bed after his main 'jungaliss' girlfriend left her panties on the doorknob of his front door, rang the doorbell, and ran out of the yard before the wife opened the front door.
A note was also  left attached to the g-string.
We report Yinner Decide!