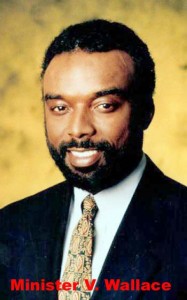 Nassau, Bahamas — Shocking developments discovered by Bahamas Press investigators could hit a major hotel in the country hard and could increase the already troubling woes rocking the property.
BP's investigative teams stationed at the resort's casino division tell us a serious cancer outbreak has already claimed the lives of some 7 employees and a possible lawsuit is inevitable.
We can tell you since our investigations began last year we can report some three employees from the casino department have died of cancer.  In 2010 another 4 employees from the casino department died as well.
We can report an agreement between the casino employees and the property says that they work at their own risk of any such health aliments, but tonight Bahamas Press is putting the question: what safeguards is the property putting in place at the hotel to prevent the acceleration of such recurring deaths?
A report by the American Center for Disease Control [CDC] confirms that "more deaths are caused each year by tobacco use than by all deaths from human immunodeficiency virus (HIV), illegal drug use, alcohol use, motor vehicle injuries, suicides, and murders combined."
The report adds, "Smoking cigarettes, pipes, or cigars increases the risk of dying from cancers of the lung, esophagus, larynx, and oral cavity."
It has long been acknowledged that second hand smoke is in part the cause for many cancer-related cases and, for this reason alone, smoking has been banned in many places; flights, hotels and in government buildings around the world.
However, BP can report, this resort property's casino division still allows smoking, putting at risk both employees and guests.
We can report right at this moment several employees at the mega resort are attending oncology clinics for treatment for cancer, even after a heated petition for the resort to introduce humidifiers.
BP investigators also report sections of the casino's ac units are out of service, further allowing smoke to linger, putting both guests and staff at even greater risk.
Hotels around the world have banned smoking on properties and so we ask the question: why is it we in the Bahamas refuse to adhere to global standards, thereby putting people at risk and jeopardizing our tourism product.
Staff, we can report following the cancer cases adds as far back as early 2009, began staging a number of protests and had signed petitions. However, all protests ceased following a mass downsizing exercise at the resort.
Bahamas Press calls on the relevant authorities to began speaking and addressing the issue before a major collective lawsuit is filed against the Government and the resort by the families of the victims.
We report YINNER DECIDE!!!!