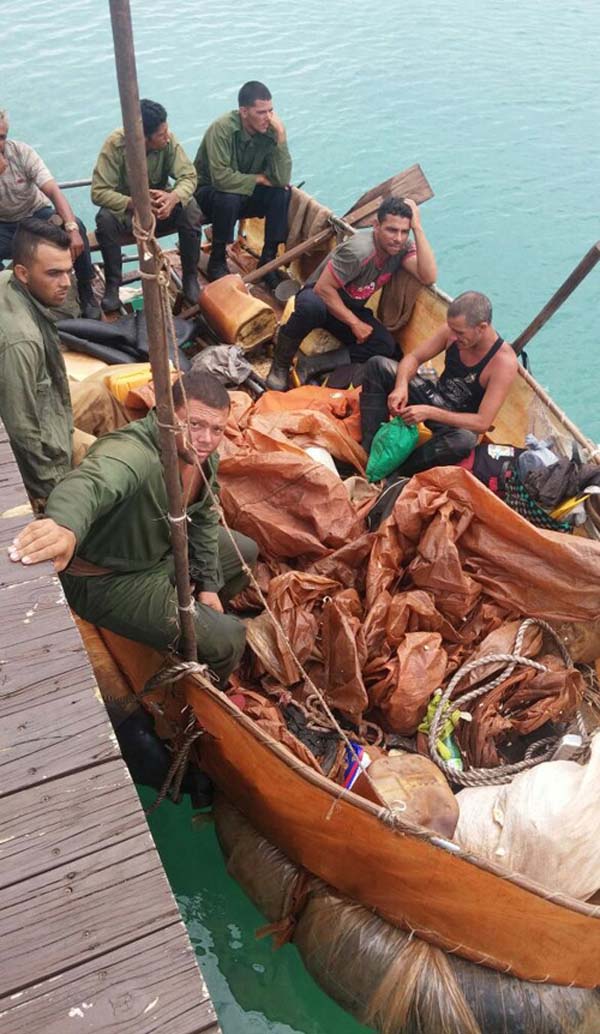 Coral Harbour Base, 28 June 16 (RBDF): Seventeen Cuban migrants are being detained at the Carmichael Road Detention Center after being apprehended in Bahamian waters by members of the Royal Bahamas Defence Force on Monday morning.
Acting on information received, patrol craft HMBS Lignum Vitae, commanded by Senior Lieutenant Bertram Bowleg, spotted and boarded an 18 foot makeshift aluminum motor driven vessel approximately 6 miles off the coast of Cay Lobos at around 9:45 Monday morning.
Further search of the vessel discovered the 12 males and 5 females, who were then taken aboard the Defence Force craft and brought into the Capital on Tuesday afternoon where they were handed over to Immigration officials.