How come the landing of illegals on Saturday never reported?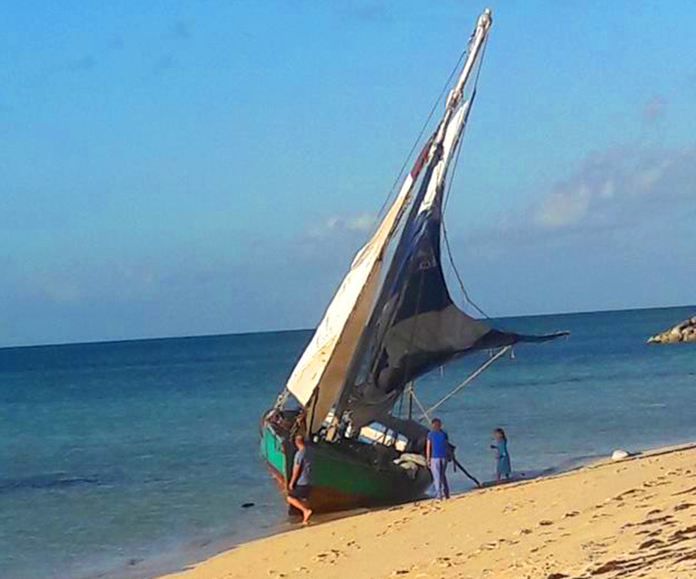 Nassau, Bahamas – Another Haitian sloop lands and goes unreported. Shown here is a Haitian sloop where illegal migrants have landed on a beach.
Now this wreck was discovered just two miles from the Royal Bahamas Defence Force base and right near the private property of Attorney Pericles Maillis in New Providence.
Our question this evening is how does this happen? How come this went unreported? Did the 100 or more migrants on board just melt into the society? Did someone in the Cabinet of the Bahamas communicate with the sloop and guide them into port?
Prime Minister Minnis has said the illegals have until 31 December to get out of the country. But from the looks-a-tings they must be coming in without hindrance.
We report yinner decide!