Talk shows in the Bahamas have gone to 'da dogs'! – host showed up drunk as a skunk and cussed out audience on national radio…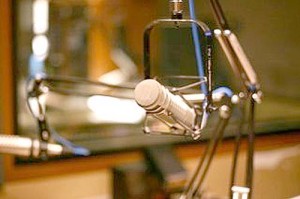 Nassau, Bahamas — People who present themselves on the public stage must be clean and if those who manage the public stage don't know this by now we wonder: "When in the hell they ga learn"?!
Big as billy on a national talk show is a man who apparently took clients' money. The information has come to Bahamas Press and once again we are shaking our heads.
How could you seek to address the crisis facing the nation and be the ear for the government as a conduit on National Radio, yet, in private ya cannot behave when it comes to people money?!
We at Bahamas Press are not proud, and those who made the selection of the "Scandalous" hosts on national radio should understand public perception and review of them are diminishing by the day.
Then there is another talk show host in Nassau who comes on in the early afternoon. We advise the operators there to note that something must be terribly wrong with that individual.
Today's show [FRIDAY] was the most horrible ever. Some :30 minutes passed before the first caller picked up the phone and decided to tell the host a piece of their mind. Which then lead to a temper tantrum!
It was horrible! Appalling, hellish, horrifying and unpleasantly sickening to say the least.
Bahamians actually get pay to make noise while not saying anything to enlighten the public!
What a bag of wasted hot air and stewed rat droppings for public consumption!

Just short of expletives spewed across the radio – it is no example for children driving in a car after 3pm.
The last time we listened to the host was when a Doctor guest was at ZNS and they together were encouraging sexual partners to consume the body fluids of each other; calling it "nourishment"! That was the last time this writer listened to talk radio in the Bahamas!
That show was the lowest of the low!
If you must drink hard liquor in the day – please avoid coming on talk radio to lecture people.
We are just moving from worst to "Wasser-ra" every day with these ill prepared talkshow and political puppeteers, who are not capable to be dog-catcher in the Bahamas if they apply!
We need Change!