Second Murder in 24-hours claims the life of 22-year-old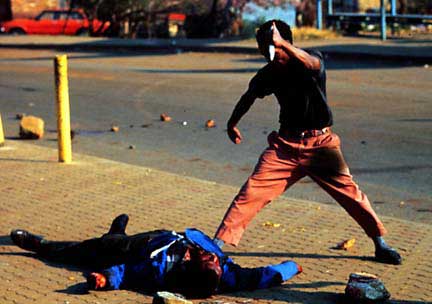 Nassau, Bahamas – There is another murder tonight and another son of some mother is headed to the grave at the hands of another.
Police at this hour have launched an active investigation into the stabbing death of a 22-year-old man that occurred Monday afternoon.
According to reports, around 2:00pm the victim was involved in a fight with another man at Balls Alley off Shirley Street, resulting in the victim being stabbed to the neck.
The victim was transported to hospital via private vehicle where he later succumbed to his injuries late this evening.
These are the times that if you walk away you live to see another day!
Rest eternal grant unto him O Lord! Amen!

"WANTED SUSPECT ARRAIGNED – GRAND BAHAMA"
Freeport, Bahamas – On Monday 4th February 2013 around 11:30am, wanted suspect Larry Dorelus was arraigned before Magistrate Helen Jones in Magistrate Court #3 for (3) three counts of Housebreaking and Stealing,(2) counts of Causing Damage, Escape from lawful custody, (2)two counts of Assault with a deadly weapon and Possession of Dangerous Drugs . He pleaded guilty to the offences and was sentenced to (7) seven years at Her Majesty's Prison.
He was also arraigned before Magistrate Debbie Ferguson in Magistrate Court #1for (2) counts of Causing Damage; He pleaded guilty to one count and was fined $40 or six months imprisonment. The other matter was adjourned to the 13th March, 2013 for trial. He also was arraigned for Causing Harm, he pleaded not guilty and was granted bail in the sum of one thousand dollars with (2) sureties. This matter was also adjourned to the 13th March 2013 for trial.