Sunday Commentary on BPL…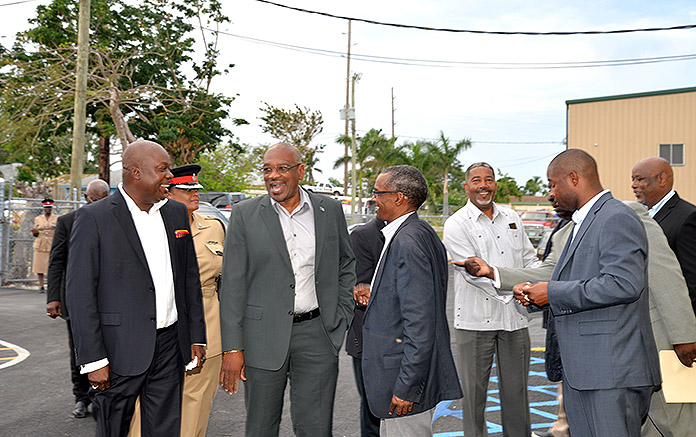 Nassau – The signs were there but the public ignored them.
Leaks about the salary and benefits of the CEO of the Company. Indignation that a black woman can demand this level of remuneration in The Bahamas (ignoring that the Government paid similar amounts to the previously foreign managers of NAD, women and men, albeit of the caucasian not negro race). Then came her dismissal for reasons unknown and the stealth elevation of board members to executive positions without any consideration on whether they were qualified for the executive responsibilities they now held.
The termination of the management contract for Powersecure, with no plan in place to replace its obvious expertise in renewal energy and innovative power solutions they bought to the Company.
The termination of the Executive Director, replacing him at a much greater expense by E&Y to lead the process for the rate reduction bond. E&Y is an accounting firm now locally renown for generating reports tailored to the current Government's agenda that everything was wrong prior to them achieving victory more than any meaningful insight.
The mysterious award of a contract to Shell North America, a company that does not own and operate power plants, to build and operate a power plant in New Providence. This award was endorsed by Cabinet, but yet it seems that new Chairman has been mandated to re-open this matter.
A $70 million VSEP, which would not save the company any money over 5 years. The VSEP was also used by the Board and executive management to remove the most experience and knowledgeable employees from the Company, so much so that the CEO is now indicating that an urgent recruitment exercise is now necessary and the Company's Unions are now advocating massive re-employment on contracts of those employees who voluntarily left the Company.
The engagement of numerous consultants by the company at exorbitant salaries. The only qualification seem to be friend of the CEO.
Allegations of the misuse of the company resources by the Minister against the dismissed Executive Chairman (Makeupgate) and counter-claims of exorbitant and unnecessary travel expenses by the CEO and new Executive Director and of the CEO ignoring the procurement process made by friends of the dismissed Board members.
The signs are clear, BPL is being plundered by state sponsored actors (politicians, Board members and executives). We would have never known this was happening if it was not for the usual heavy handed behaviour of the Minnis lead Cabinet. For this we have to be thankful.
The question now in the face of the clear evidence, what are we going to do about it.