GUILTY! GUILTY! GUILTY!! A relative screamed: "We have justice in the Bahamas once again! We have Justice!"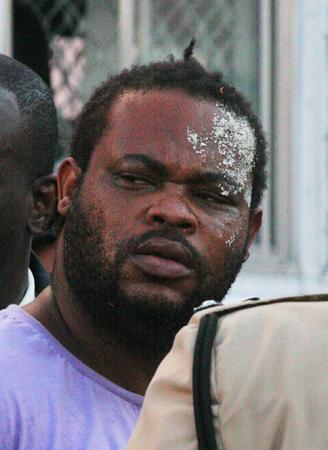 Nassau, Bahamas – The wheels of justice is once again moving fast and swift in the Bahamas and for the first time after almost 13 years Stephen 'Die' Stubbs and his co-accused are all convicted for murder.
The vote by jury in the Supreme Court came shortly before 8pm Thursday evening where notorious Stephen 'Die' Stubbs and his two co-accused were found guilty in the murder of former Police Constable Jimmy Ambrose.
The charges opened made it clear that the defendants, by means of unlawful harm, concerned together, caused the death of Jimmy Ambrose on March 29, 1999 at Club Rock, West Bay Street.
During the trial all three accused men waived their rights to testify, but despite their decisions to do so, cold hard evidence and sworn testimonies were enough to convict Stephen "Die" Stubbs, Andrew Davis and Clinton Evans.
The death of Mr. Ambrose and attempting to murder officer Marcian Scott, who eventually died sometime later, proved that the crime situation in the Bahamas had exploded to dangerous levels.
Evans were charged with an additional two counts on possession of a dangerous weapon and was again found guilty.
Shouts of praise rung out into the courtyard as the verdict was read as tears could be seen and loud breadths heard from family members and friends of the deceased.
"We have justice in the Bahamas once again! It was long but today we have Justice!" on member of the family members told Bahamas Press as they wept uncontrollably.
More than 40 police officers from units around the country masked with high-powered weapons as they guarded the area in and outside the courtroom.
All we say is this – NOW DAS WHAT WE CALL SWIFT JUSTICE!
We report yinner decide!