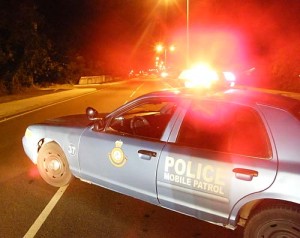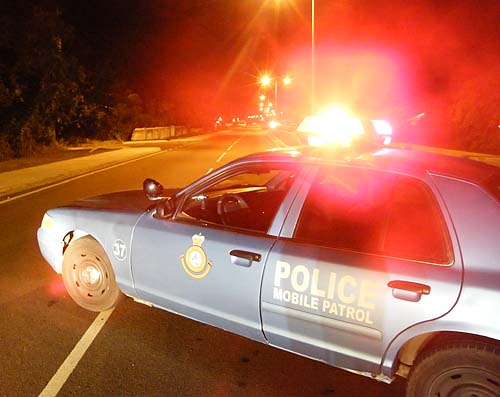 Suspect arraigned on murder charge in Magistrate's Court – Ronald Osias Aka 'Wowo' or 'Ronnie' Dob 24th July, 1986 of Freeport was arraigned in Magistrate's Court No.3 before Magistrate Helen Jones on the charge of Murder.
The accused man who was arrested on Saturday 28th July, 2012 after an APB was issued for him, was not required to enter a plea this morning, Wednesday 1st August, 2012 in relation to the charge and he was remanded to Her Majesty's Prison in New Providence. The Preliminary Inquiry is set to commence on 2nd October, 2012 as in the case of the first accused man, Denie Osias.
This arraignment is in relation to the death of CALVIN STUART DOB 18th August, 1985 of Freeport, the seventh homicide here on Grand Bahama Island for 2012.
Kindly note, that at 2:30pm on 16th July, 2012, DENIE OSIAS, DOB 17th February, 1986 of Jones Town, Eight Mile Rock, was also arraigned in Magistrate's Court No.3 before Deputy Chief Magistrate Helen Jones on the charge of Murder in relation to this same matter.
Suspects arrested in Bimini for possession of unlicensed firearm and ammunition – It was on Monday 30th July, 2012 at 5:00pm when a team of officers from the Royal Bahamas Defense Force along with an officer from the Fisheries Department handed over three American adult males of Florida to the police in Bimini.
The suspects were arrested after their vessel, a 28ft Mako Go-Fast fishing vessel with a T-Top and two black and white Mercury 300HP engines was boarded for a routine check in Bahamian waters just off North Bimini. During the inspection the suspects were found to be in breach of the Fisheries Act and they were not cleared by the Bahamas Customs Department.
A further search of the vessel led to the discovery of a pistol and a quantity of ammunitions.
Police in Bimini are continuing their investigations into this matter and the three men are expected to be transported to New Providence to be arraigned in the Firearm's Court on relevant charges.We commend the vigilant officers of the Royal Bahamas Defense Force and Fisheries Department as they continue to protect our borders.
Hugh James is wanted by police

Police are looking for this young man…
Police at Andros are requesting your assistance in locating 20 year old HUGH JAMES aka "SLIMMER/SLUG" of FRESH CREEK, ANDROS.
Hugh is described as having dark brown complexion, slim built and stands at 5'8" tall.
Police want to question this suspect reference to a stolen vessel.