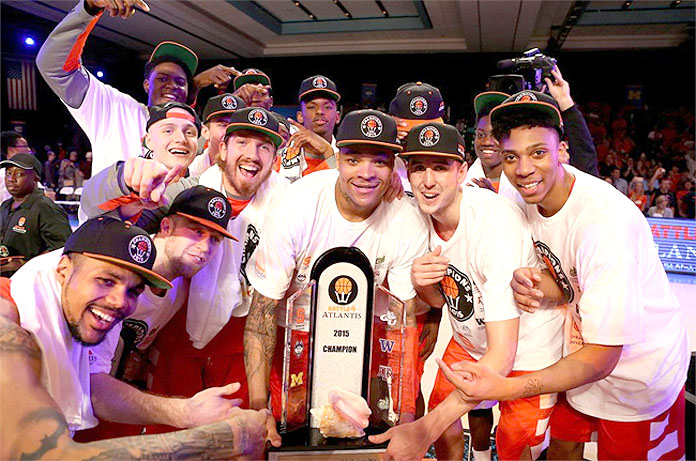 Paradise Island, The Bahamas – The Battle 4 Atlantis champion is complete, and Syracuse knocked off No. 25 Texas A & M in championship game!
The final score was 74 to 67.
The early-season college basketball tournament began on Wednesday, November 25th. Appearing were eight top-tier teams: Syracuse University, University of Connecticut, University of Michigan, University of Texas, Gonzaga University, University of Washington, Texas A&M University, and the University of North Carolina at Charlotte.