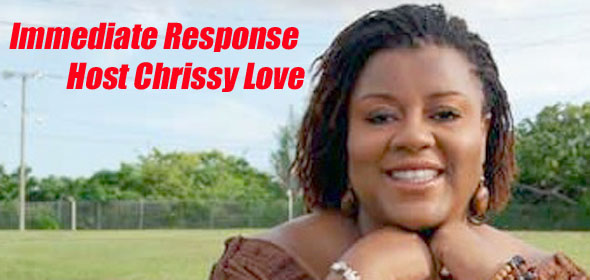 Nassau, Bahamas —  The radio show Immediate Response hosted by Chrissy Love sunk to a NEW LOW Wednesday as guests and the host engaged an open row of politics on the national airways.
We were tipped to the war unfolding on 1540AM and listened in awe by the offensive, repugnant commentary exchanged across the airwaves.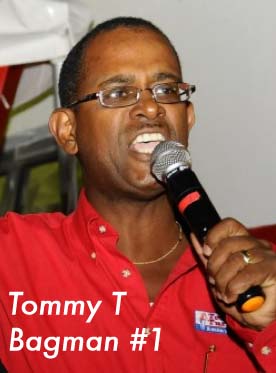 If we were asked to find one word to describe the show yesterday we would simply say, "JUNGALISS!", How did the polished, educated, well seasoned astute Lady Thompson allowed herself to be engaged in such low and lewd language, where one caller eluded to 'sucking tits' in response to a suggestion made by the host.
Boy I tell ya, Tommy Turnquest has sunk to a new low himself. FREE YOURSELF CHRISSY, you were groomed far better that what we heard yesterday!
Chrissy ranted and raved and showed her evil bias against the PLP as she expressed to nationals across the country repeatedly, "I HATE THE PLP!"
BP believes the the host needs to be drug tested. Her claims of having a deep unnatural hatred for the PLP, the very party which made her a citizen rather than a subject, came as a shocking surprise. WHERE IS THE OBJECTIVITY CHRISSY? YOU HAVE NO SHAME and have been MOST NEGLECTFUL IN YOUR COMMENTS!

Those unprofessional comments should warrant an apology or face dismissal. We believe if she fails to apologize she should be the first person to go from ZNS in the downsizing exercise.
We call on Tommy, Chrissy and the Board at ZNS to do the right thing. Chrissy 'Gats' to GO!