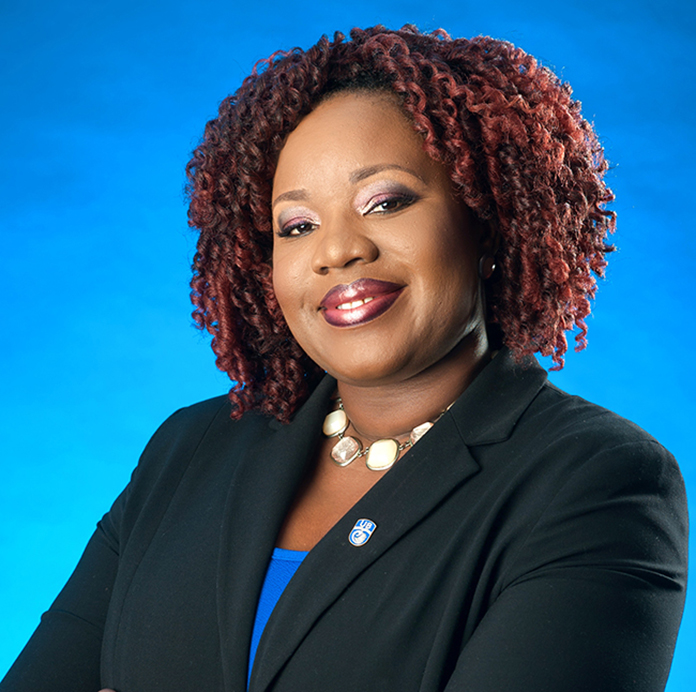 University of The Bahamas (UB) announces the appointment of Mrs. Tameka Lundy as Acting Assistant Vice President, University Relations.
In this capacity, Mrs. Lundy will have a dedicated focus on the overall strategic marketing and communication initiatives and programmes that interpret the mission of the University to its multiple constituents in order to create a climate of public and private support. She will lead the development of an evolving UB brand consistent with the priorities, goals and objectives of the University. In this role, she will also lead the production of promotional collaterals for recruitment, fundraising and business development initiatives as well as provide recommendations on policy and action in crisis communication.
The former Director of University Relations at UB, Mrs. Lundy began her professional career in 1993 as a news reporter at the Broadcasting Corporation of The Bahamas. In 1997, she commenced an 11 year career at Jones Communications Network (JCN) in the same capacity. While at JCN she also served as News Editor, Deputy News Director and News Director, helping to lead and develop the editorial content and direction for Love 97 Radio News, JCN Television News and the Bahama Journal newspaper and delivering live news commentary and analysis. She joined the College of The Bahamas as Associate Editor, News and Publications in 2008. She has served as Deputy Director and Director of Communications and also executed responsibilities for the Associate Vice President External Affairs portfolio.
A published editor and a prolific writer, Mrs. Lundy has contributed articles and editorials to numerous publications including She Caribbean magazine, The Bahamas Investor and the Bahamas Handbook.
She earned a Master of Arts degree in International Communication from Communication University of China, a Bachelor of Arts degree in Mass Media Arts: Radio, TV, Film from Clark Atlanta University and an Associate of Arts degree in Journalism and Mass Communication from the College of The Bahamas.