Nassau, Bahamas — Bahamas Press has been reliably informed that Ms. Tanya McCartney has turned down Hubert Ingraham on the job offer at the Bahamas Mortgage Corporation. Sources very close to the situation said, "Tanya told us, after careful consideration and thoughtful prayer, she could not go with the offer even though it was very attractive and tempting as Bahamas Press was dragging up stories that she thought were behind her".
We never attacked the Good Lady, we have the greatest respect for her. It was her former colleague, Carl 'UNDERNOURSHED' Bethel that was alleged to have spread the nasty rumours. We said that we would not repeat those vile and nasty rumours here on this site.
We have been reliably informed that Carl Bethel [INSET] was the alleged "Initiator" of those stories in the Punch when he was Chairman prior to the 2007 General Elections. We have also been reliably informed that Carl Bethel was alleged to have been the "prostitute" to the Tribune on the supposed rift between Dr. Hubert Minnis and the Prime Minister.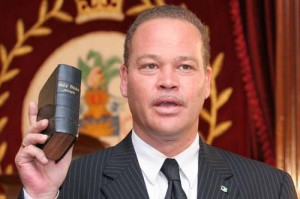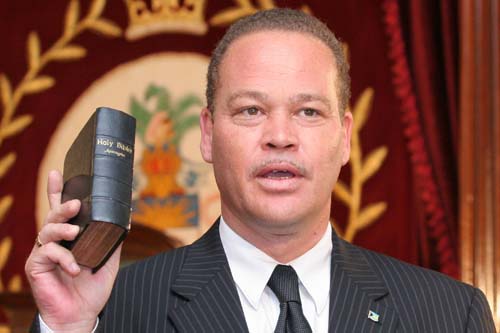 We cry shame on the wutless Chairman, he is said to be acting like a hyena EATING UP HIS OWN. We here at BP have launched a full frontal assault in Seabreeze to ensure that Carl Bethel [INSET] will not serve again in the August Halls of Parliament. We have four Field Marshals and have activated our sleeper Agents in that area, we want Carl to stay tuned for "Shock and Awe" . We urge all and sundry to get registered so that we can Change this Bahamas!
Carl, Bahamas Press has declared war in Seabreeze.