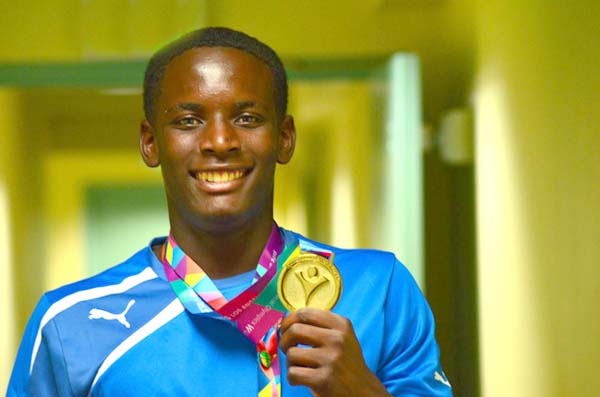 Los Angeles, California, USA – On Sunday, the first medal for the Bahamas at the Special Olympics World Summer Games came in swimming with Cornell McClain taking gold in the 200m backstroke.
Adding to the medal count was Serena Newton with a silver medal in 25m breast stroke; Cornell McClain silver in the 100m freestyle: Lavonte Clarke with a silver in 100m free style; Deron Forbes with a bronze in the 25m breast stroke; Unified Team Bowling – Bronze medal.
On Tuesday, July 28th  Team Bahamas secured another medal with a 2nd place finish in the male bocce singles. Royal Hamilton was on his game and had to battle through two tie breakers in the gold medal match before finally rosining out by 2 points and settling for the silver medal. In the only other final for the day, Austin Green finished 5th in his bocce singles competition.
The event takes place until August 2nd. More at: www.la2015.org