Nassau, Bahamas — Former Bahamian Senator Pleasant Bridgewater, gave her tearful account of what transpired in the wake the Travolta tragedy on Wednesday morning when the defense opened their case, stating emphatically that she did not burn any documents and that her former colleague Allyson Maynard-Gibson "lured" her into Nassau to meet John Travolta's Florida attorney Michael McDermott amidst. She added that Gibson lied in court about several items provided in her testimony and that she in fact, tried to protect the Travoltas' confidentiality and the reputation of The Bahamas. Additionally, she claimed she said she burned the document because she was upset with the way police treated her elderly parents, but did not in fact destroy it.
Dressed in a smart white pantsuit, the usually poised Bridgewater couldn't hide her emotions as her voice cracked when she recalled sleeping in a cell after being arrested and having police officers interrupt her elderly parents' dinner to conduct a search. Her attorney Murrio Ducille said that he is using his microscope and he still doesn't see a case against his client. He added that she has always been trying to live a straight life and the catalyst of the whole case is Travolta's Florida lawyer Michael McDermott.
"She's always led an exemplary life," said Ducille. "Her reputation has been seriously damaged. I hope to God she's able to restore it. A good reputation is so hard to build and so easy to destroy."
He told the jury that Bridgewater's liberty, career and entire life is in their hands.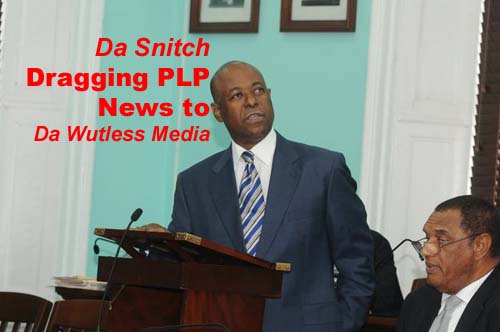 Bridgewater, who along with Lightbourne had sat outside of the prisoners' dock for the duration of the trial stood and gave her emotional statement to the jury after it was noted that she wouldn't be calling any witnesses.
"You've heard all that was said about me for the last several weeks," she said. "I too have been shocked at some of the evidence that came forth. January 22nd of this year was a day that I will not ever forget it.  It was the day when my formerly structured and organized life became a life of deception – a horrible dream."
She said that she has been ridiculed and seen her business "gone virtually rock bottom" by having to terminate some and placing others on a reduced schedule.
"I have not received a salary for 10 months and I have not been able to emotionally work because of all that has happened," she said. She said that she thought was she was doing was right as a citizen of the Bahamas.
Bridgewater then spoke about that fateful day when Tarino Lightbourne, who stands accused with her, came in to her office. She stated that she had known him for more than 10 years and that she represented him and his wife when they bought their house. She also said that she knew them because their children attended her camp, Camp Bridgewater. She added that Lightbourne's place of employment was right next to her.
When he called her, Bridgewater said that Lightbourne told her he was suspended for work without pay and he needed her legal advice.
"I discussed the matter with him and told him to deal with the union," claims Bridgewater." Then he said he had another matter he wanted to discuss."
She said that he told her that since the incident involving Jett Travolta, he had been getting calls from the media and that he had a document that he was contemplating to make some money from the media. She told the jury that she saw a copy of the document and saw Travolta's signature on the form as well as a phone number but she never had any intentions of calling him. Bridgewater added that she told Lightbourne not to go through with his plan for several reasons.
Bridgewater said she told him that if he provided the media with any information on Jett's death, Travola would spread the news that the Bahamas is not a confidential place and he will not return as a tourist bringing friends to spend money and other things. She noted however, that Lightbourne said that he's not trying to hurt the Travoltas but he's just "trying to get a couple of dollars" with the media calling him. She alleged that he told her as far as he was concerned the form was no longer necessary but he thought he'd keep the form as a souvenir as John Travolta was a celebrity. She said that her client never asked her to speak with the Travoltas but came to her because he felt he needed an attorney to help negotiate with the media.
Bridgewater also opened up on Obie Wilchcombe and Allyson Maynard-Gibson, who she said she spoke to as friends about the matter.
"When I spoke with Obie and told him, it was friend to friend out of concern," said Bridgewater who added that she was reluctant to speak to the Travoltas' attorney. "I didn't ask him and didn't expect him to speak with the Travoltas."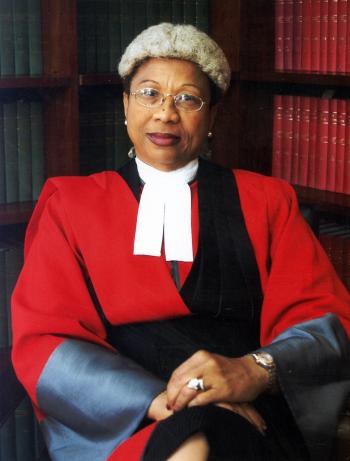 Bridgewater gave her version of what happened when she got a call from Gibson. She said it wasn't unusual for her to call because of their past in several different forums including the Senate.
"She said she preferred discussing Michael McDermott in person and said she was coming on Western Air, and she was going back on the midday flight," recalled Bridgewater. "I volunteered to collect her. We talked politics and business. I took her up to my humble office and I said to her Allyson let me tell you from the outset, if there is anything that I am doing wrong that is illegal or criminal I don't want to be a part of it… I am trying to protect the Bahamas…She said to me, 'Oh no no Pleasant, I have known you for years, you are a person of integrity… certainly there is nothing criminal here at this stage."
Bridgewater said she told Gibson that Lightbourne wanted $25 million and "between me and you, he's got to be joking. Nobody would pay that."
Bridgewater told jurors: "I said, 'Allyson, you are my senior and I trust you'… so I gave her a copy [of the document] and I said, 'Please do not give it to anybody'…Allyson never said, 'Pleasant you know what you are doing is wrong' – that never happened…I asked her if I should go to the media. I wasn't hiding anything from her. I tried to assist her… She lured me into Nassau."
Bridgewater's voice started cracking as she fought back tears saying, "What you have to appreciate is that when I was a law student, I was in her family's law firm plus she was my Senate leader. I knew her for 20 years. I considered her to be a trusted friend. I didn't think she'd have the police connected to her.  I didn't know I was being recorded by someone I trusted and who was a sincere person. The first time I saw her other than television is when she came to court. "
Bridgewater said that so on January 22nd whilst at Universal Distributors. With two potential clients getting ready to sign, she said she never dreamt that when she was told Officer Taylor was there to see her, he was there to arrest her. She said that there were four persons in the party and that he told her that he was there to arrest for extortion and she replied that she was always tried to help "those people". When at the station, Bridgewater said that she called her sister to tell her that she had been arrested. She claims she  was taken to her office and the officers went through it but didn't come up with anything. She stated that she told them she didn't have any document.
"Taylor said, 'You could make this complicated or you could work with us'…" said Bridgewater.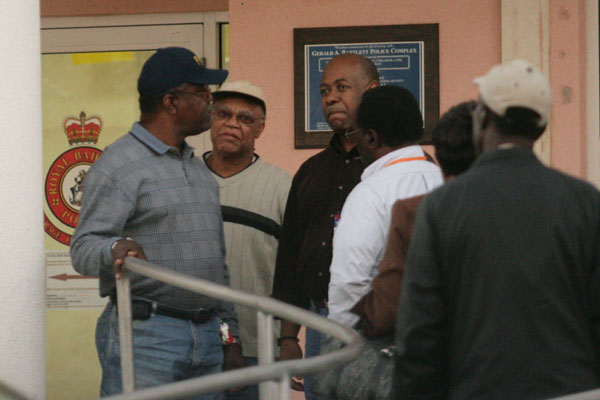 She said that they drove to her house and her senior citizen parents were having dinner. At the home, Bridgewater said they took photos of everything and took her to her bedroom. She claims to have tried explaining what was happening to her mother and was promptly told that she cannot be talking to them if she's under arrest. Bridgewater said that the photographers took a photo of her mother and also I took her mother's candle. Then, she said, the searched through her things, her bed and closet, they took her father's computer and went through her home office and took the computer from there.
"I heard Thompson say I told an officer I burnt the document after I realized things were going to explode," said Bridgewater. "I never said that. I never thought that. I never burnt any document. I will admit when they started interrogating my family I said I burnt the document. I said that because I saw my senior citizen parents being disrespected in their own home. What would you have done?"
"I maintained my innocence today," she added. "All off my life I have tried to help people… I am no devil. I always extended myself. My mother always said 'Pleasant, you the only person I see love other people more than you love yourself'."
"The last 10 months, I've been ridiculed, ostracized, scandalized, my name, my reputation… " she said. "I came from humble beginnings whatever I had I worked for… I have never taken anything from anybody. I've never sought to gain from people's tragedies… I could have been in Sandilands or worse… I have learnt one thing this has taught me is how to lean and depend on God."
Bridgewater said that it's "not right that people should have to go what I had to go through".
"I have said to you all that I can say," she concluded in her statement to the jury. "I maintain my 100% innocence. What happens to me depends on you… so what Allyson and Mr. McDermott and the others did to me, I leave them to God but I believe and I know that God will vindicate me."
When she returned to her seat, she was greeted with a big hug from Lightbourne aka Da Bahamian Robin Hood, then wiped away tears. Tears were the deal of the day as even tough as nails Carlson Shurland got somber.
"This is a very emotional situation for me," he said. "I sat there and cried tears for Pleasant. You don't understand how I feel because I've known her for a long time and I know her when I had problems making some extreme sacrifices for me and I know how I was her lawyer in the beginning and I couldn't deal with it because it was too painful for me."
What was painful on Wednesday, was Lightbourne's jury address that you will get to see right here were we drop the details that all the media miss. Robin Hood's story includes claims that Jett Travolta was dead before the ambulance was there and how it was all a cover up to take the body out of the country. Don't miss this one, because we've got Lightbourne comparing himself to Jonah on his call to be an evangelist. Stay tuned!