Regatta vessel was being transported for Bull Reg Regatta events – REGATTA HAS NOW BEEN POSTPONED FOLLOWING THESE EVENTS…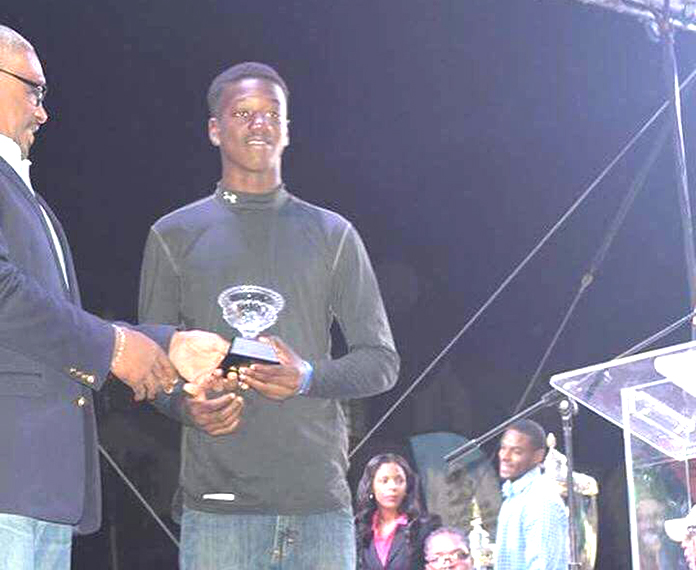 Exuma – Bahamas Press is reporting a sad day this afternoon in Exuma after a crane snapped and plunged a vessel being transported into nearby waters.
The accident is responsible for at least one death [a teen], while another man is at this hour being transported for medical treatment.
Bahamas Press has learned that 16-year-old Cameron Williams is the deceased victim. The young teen just earlier this month [Shown Here] is seen accepting award from PM Hubert Minnis for his boat at the Best of the Best Regatta event.
Immediately following news of the tragic events the Ministry with responsibility for Regatta issued the following notice: "Bull Reg Regatta has postponed until a further date to be announced due to the tragic accident which resulted in the loss of Esquire Cameron Williams and severely injured Captain Hacky Rolle we solicit all prayers for there family during this trying time."
Readers should note the Bull Reg Regatta is named in honour of Buzzy Rolle's father.
The teen, we understand, was thrown into the water and pinned under the weight of a boat, which ended his life. The boat was being transported back to the island for Regatta preparations.
BP joins the Government and calls on all citizens of prayer and faith to pray for the families involved in this terrible tragedy.
We report yinner decide!