Abaco resident Gregory Bain Jr. is murdered victim #80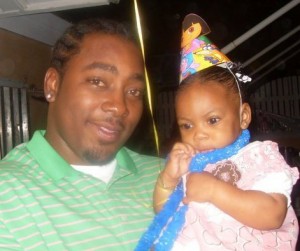 Nassau, Bahamas — Blood flowed on the steps of a motel in Abaco as a Haitian national shot dead a local resident as he ran for his life.
Gregory Bain Jr. was pronounced dead at the local clinic in Sandy Point after receiving gun shot wounds following an altercation, which erupted in a motel in Abaco.
Sources on the scene tell us, Bain joined a friend to assist a group of girls who felt uncomfortable in a room with a group of young Haitian national from the Mud community on the island.
Bain, we can report exited the room at Pete and Gay Guest House, however, as he ran down a flight of stairs he was shot in the back by one of the men in the room.
According to police information on Sunday, sometime around 4:00 am, they received a complaint that a male was shot while at the motell;the report noted that the male was the victim involved in an argument with a group of men when he was shot.
Bain was transported to the local clinic by private vehicle.
Around 10:00am Sunday he succumb to his injuries and was pronounced dead by local doctor at the Sandy Point Government Clinic.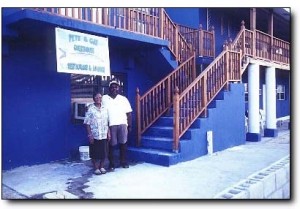 The incident is the forth of the last five murders in the country to have involved an illegal national.
The incident raises serious concerns as to how could a country continue to allow "external forces" to drive it deep into a crime war without fixing the illegal crisis that goes unabated?
Shanty Towns are playground for harboring elements of crime and violence! How is it, in Miami for example, where thousands of foreign nationals congregate, there is not one shanty town in all that city, yet, but in small Nassau there are over 37 hidden communities?
Bains, a 26-year-old, records the 80th murder for the year.
Murder #81 in Grand Bahama
Police received information that a male was stabbed at a club along East Sunrise High Way.
According to police information, on Sunday 26th August 2012 around 3:00am, a male was involved in an altercation with other persons, while at a club on East Sunrise Highway, which resulted in him receiving multiple stab wounds to his body. He was then transported to the Rand Memorial Hospital by a private vehicle and is said to be in critical condition.
Police are reporting that around 8:22pm, the victim injuries while at the Rand Memorial Hospital the victim succumbed to his injuries.
We report yinner decide!