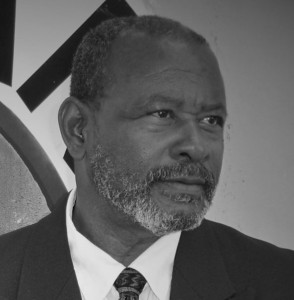 15 May 2011
Terry Bain ordeal of police intimidation in Farmers Cay, Exuma
Did Police in Exuma Planned to Kill Terry Bain?



On the 12 May 2011 at Big Harbour Little Farmers Cay, Exuma around 4:00 PM – I had just got back from fishing with Sherman McKenzie and Julian Nixon. We had just taken the fish out of the boat when four police officers approached us from the beach.
Detective Sergeant # 466 Rolle said that he came to see Terry Bain for questioning. I asked him; questions about what? He said questions regarding a Press Conference on 16th. November 2010 at Stafford Creek, Andros.
I said go ahead and ask me your questions. Sergeant Rolle said – he wanted to question me at the police station in George Town. I said – am I under arrest, and if I am: What is the charge? Sergeant Rolle said he is arresting me for "Slander."
I said in that case I need to go home and prepare for the trip to George Town. I drove home – officer Rolle was following me as I approached my house door, I said to him hold it, there is no need for you to come into my house I will be out in several minutes! I went inside showered and changed into fresh clothes. As I came out onto the porch he was sitting near the door under a coconut tree. I called to my wife who was at the restaurant nearby and asked her to find my STEP T-shirt. She gave it to me; I went into my office to collect my phone and called several lawyers.
At this time Sergeant Rolle who had been shadowing me all along told me I am under arrest and not allowed to us the phone. I asked him if I am allowed to call my lawyer – he said yes go ahead, and hurry up we had to go! While leaving I instructed my wife to call family, STEP supporters, friends, the media, lawyers – everyone!
After walking to the police boat at the dilapidated mail boat dock – and onto the police boat, officer Curtis strapped a life vest on me and told me it was for my safety – although I was the only soul on the boat that wore a life vest! After sometime of shuffling papers with officer # 2766 Rolle, the Farmers Cay police officer; Sergeant Rolle turned to me and said – I am arresting you for "Criminal Liable" against Minister Earl Deveaux. I asked him – so I am not being arrested for slander anymore? He said Criminal Liable. I said to him – we are still here and you said we were in a hurry – he said this is why; the longer I took the more time it would take to leave. Finally we left, four police officers and myself.
We proceeded south towards Exuma, at about the North end of Children Bay Cay one of the boat engines stopped running. Officer Curtis the captain could not get the engine started again. We putted along through the Cays – then on the outside in Exuma Sound. After about one and half hour we docked at Emerald Bay Marina – there we waited a while before a police truck and a rental car came to fetch us.
On the way to George Town with three detectives and myself in the car, we heard on the local radio station 98.3 FM The Breeze – lead story on the 6:00PM news: Terry Bain the spokesman for Save The Exuma Park has been arrested and is being taken to George Town. Sergeant Rolle commented – boy your wife really follow your instructions. I made no comment. We arrived at the Police Detective Unit station in George Town, before entering the door I attempted to make a phone call when officer Smith who did not address me until then, she said to me, in what I felt was a threatening voice: "turn that phone off – you are not allowed to make any calls." I said Sergeant Rolle said I could make a call! I thought it best to turn my phone off she seemed adamant towards me making a phone call.
Inside I was asked to sit at the back of the room – after some time Sergeant Rolle called me from his desk and said I should sit down – where he told me I had the right to a lawyer; but since there is no lawyer coming he was going to interview me any way. He said I had the right to answer or not to answer – that if I wanted to have a lawyer present he will remand me in custody until I have a lawyer present. I said ask me your questions.
Sergeant Rolle proceeded to ask me questions about the Press Conference on 16th. November 2010, Stafford Creek central Andros. To all of the questions my answer was "NO COMMENT" – except the second question my answer was: "My name is Terry Lamond Bain, I live at Farmers Cay." After nearly one hour Sergeant Roll said – I am asking you to read this document and sign it.
I told him I would not read the document neither will I sign it! He then said I was free to go. I said you must take me back to Farmers Cay as promised. Sergeant Rolle said he cannot take me back to Farmers tonight – he said he did not promise to take me back (he did promise to bring me back to Farmers Cay in front of three witnesses) that I would have to check with the police boat captain to see if he will take be back to Farmers Cay; he insisted that I was free to go.
I left and stood at the roadside under the street light – I called Michael Minns; who came to the station earlier to ask the police about my status – whether I would need someone to stand my bail or if there was anything I needed – he was told that I was still being interviewed and that he could not help me at that stage. Soon after I called Michael the three offices drove up and said they were going into town; Someone from the car offered to give me a ride into town – I answered: Farmers Cay is in the opposite direction, no thanks!
A short time later Michael arrived and took me to his house – where Mrs. Minns had supper and a room prepared for me. I stayed overnight at the Minns – the next morning I was interviewed by Yvette Rolle of 98.3 FM about the episode of the past day in police custody.
After which I had to find my own way to Barraterre and take a boat back home to Farmers Cay. I did call the police station Friday morning. I could not get the officer in charge of boats Corporal Sarge Charlton – the office that answered the phone said he spoken to him that he said the b oat was not working and I should find my way home.
At Great Exuma and home I received many calls from family, supporters and friends – they are PLP's and FNM's – that are appalled by the intended overt police intimidation – obviously bought on by the minister of the environment – and seems; by all indications, sanctioned by the government. Thereby, my view along with others realizes the police attempted intimidation of me on the 12 May 2011 – was in fact politically motivated on a purely civil matter. And, that if the minister believes he has a case against us; he ought to address it to the Attorney General.
Every single and I Bahamian has an inalienable right under the constitution to ask or question any decision or action made by any public official. My detention was clearly another mistake by the government ministers' involved and can only be viewed as political intimidation.
We seek the help of every Bahamian that will stand with us against this abuse of power by this government on two citizens that has questioned the actions of this government on issues of the environment in the Exuma Cays Land and Sea Park, Kamalame Cay, Central Andros and at the mouth of Lyford Cay New Providence. Clearly when Bahamians are nonnative about any issue in the country; there and then we give our governments' consent to do as they please – obviously is many cases the politicians actions are not favorable to the citizenry – and so we all suffer and the Bahamas is worse off in the process.
When we look at the three detectives that came from Nassau to arrest me – by plane round trip, a rental car, hotel single room for each, overnight and meals, the round trip of the police boat with two 250HP engines from George Town to Farmers Cay. The costs of the whole exercise would be around five thousand dollars. That money the ministry of national security could have spent by sending several hundred school children to the Exuma Cays Land and Sea Park to see the various development projects going on in the national park. When Bahamians allow this to happen to any of is citizen without protest – then we must realize we no longer live in a democracy but in a police state!