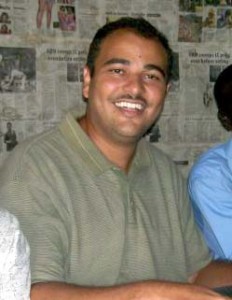 North Eleuthera, Bahamas –– Theo Neilly has been campaigning for two years for the nomination for North Eleuthera. On Saturday past on Harbour Island he had a launch event for his bid for 2012. There were a number of very interesting things to be noted.
First, Alvin Smith is the sitting Member of Parliament for North Eleuthera and a member of the Free National Movement. Has Neilly been ratified? If not, this should be very insulting to the Speaker and his family for the outright disrespect shown by Neilly. Further, he is further increasing the problem because many still view him as a PLP and now many are saying he has no respect for the majority of the FNMs.
Secondly, Theo Neilly had less than 50 people at the event. How is this possible when Abner Pinder is telling everyone that he is the "people's man". So where were the people? It is understood that he is being pushed by certain individual in the FNM, but why when it is obvious that the people really do not want him? Anyone, who says different then they should have been there. I imagine now that to save face if the FNM really wants him, they can host another event and use the national party machinery to bring people out. However, the bottom line it was a failure and an embarrassment for the FNM as the event was held at the Harbour Island FNM Headquarters!
Third, to speak to the severity of this failure he has been campaigning for a long time for the seat. Also, he had free food, drinks and entertainment and yet he flopped. This means one of two tings the people really do not want Theo or North Eleuthera gone yellow. Theo Neilly loves photos, where are the photos of this event on his page?
Forth, Richard Lightbourne has been spending money left right and center recently on Eleuthera in an effort to gain traction and Colin Ingraham is said to still be campaigning and is possibly the best hope for the FNM in North Eleuthera. I read an article today on the Eleutheran News, at the very least, Colin has ideas for the development of North Eleuthera. So if Theo Neilly has been ratified the party should tell the rest.
The FNM better pay attention to this and not make the mistake of running Theo. He cannot win! Yes, he has some support, but far too many people do not want him and Saturday's major flop tells a very clear story.
Neilly will lose big time to PLP ROCKSTAR candidate, Clay Sweeting.