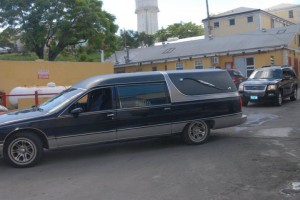 Nassau, Bahamas — Aviation officials along with police officials are reporting the discovery of a 9th victim of that fatal plane crash on Tuesday.
BP is reporting shortly after 1 PM today, while making a sweep check at the crash site, investigators discovered the decomposed body of another victim.
Investigators confirm the body is another victim of the crash, however, was short of identify the name of that victim. Sources at the recovery site believe it is the remains of Junior Lubin, who was said to have initially boarded the Cessna 402, along with the advance technical team.
BP cannot confirm if the body is indeed that of Lubin, however, we can report Lubin has yet to been seen or heard from since the crash.
Divers discovered the body in the mangroves near the general area where the wreckage parked yesterday.
The aircraft flown by veteran pilot, Nelson Hanna, crash-landed just after takeoff at the Lynden Pindling International Airport. The team onboard was headed to San Salvador along for an event at the island's homecoming weekend.
We can confirm the victims are pilot Nelson Hanna, Nat Williams, BEC technician Cory Farquarson, Devon Storr, Sasha Mildor, Lavard Curtis, Chet Johnson and Delon Taylor.
A bogus flight plan failed to report a proper list of persons onboard the aircraft. BP has learnt the aircraft was seen trailing black smoke as it left LPIA.
BP believes, according to preliminary reports, the Aviation Department is complicit in allowing reckless charter operators to practise at the airport and around the country.