Facebook claims "friends" flagged the content of a shooting in Bains and Grants Town as offensive…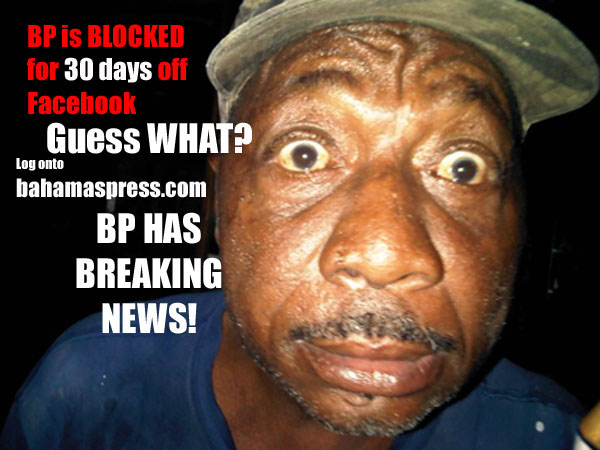 Nassau, Bahamas – The popular social media page Facebook  has banned Bahamas Press for the next 30 days following one of our exclusive reports of a murder in Bains and Grants Town.
Facebook noted that our shared post had engaged a wave of protests from "Friends" added on our page who found the video offensive.
Facebook also encouraged Bahamas Press to make sure all persons shared as friends are known personally by us as that is the intended nature of the social page.
Bahamas Press/Alexander James joined Facebook in 2009 and climbed successfully to over 28,671 followers, 5,000 friends and an additional 15,473 likes on our second media page. These numbers suggests that our Facebook page alone is indeed the most popular social online group in the country!
BP is anchored by our global online page www.bahamaspress.com which commands the attention of a global audience and enjoys over 600,000 weekly readers to its pages. Additionally the website is connected via Twitter, Youtube and Instagram; all connecting to unique audiences and market niches.
Our closest online Facebook rival Bahamanews Mah Bey has also been bumped off Facebook following a report Faceback also found offensive by its friends.
The move proves in the Bahamas the social page is cracking down on news items which appear offensive to readers joined in the conversation.
BP's senior editor Alexander James notes, "Every outlet in the area of social media has its rules. Facebook has its rules and we at Bahamas Press have ours. We practice what is responsible and we engage facts. Sometimes people find those facts stubborn and offensive. They have a right to oppose, but as our mantra says, 'We report yinner decide'"!