A Letter to the BP Editor!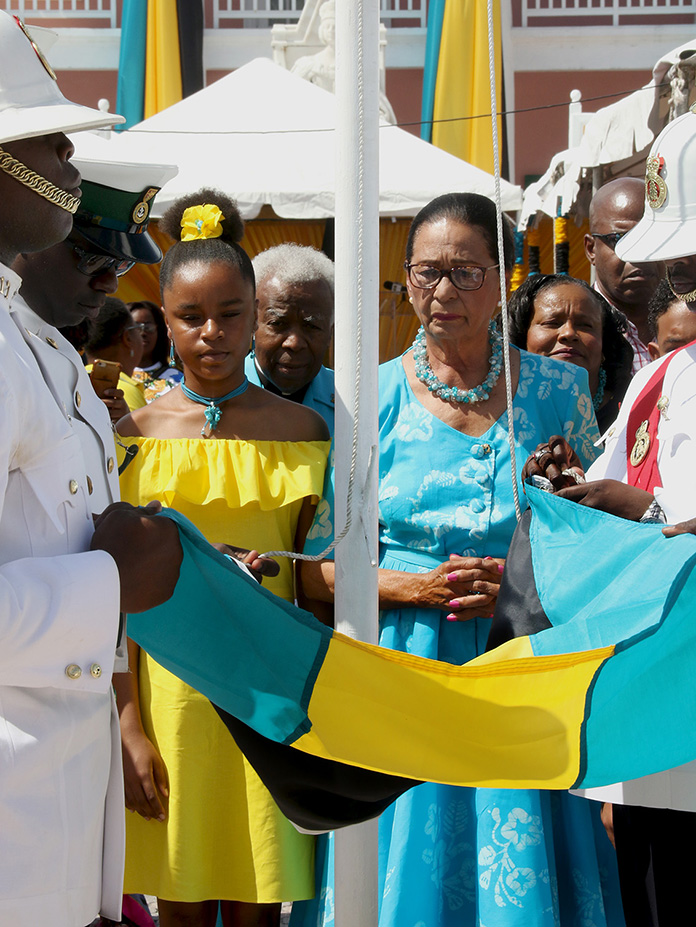 THE GOVERNMENT OF THE BAHAMAS MUST DEMAND THE CONFIRMATION OF THE BIRTH OF JEAN RONY JEAN CHARLES IN THE BAHAMAS!!! ADDITIONALLY, THE DATE, TIME AND PLACE OF RONY'S DELIVERY ALONG THE NAME OF THE PHYSICIAN OR MIDWIFE WHO PERFORMED THE BIRTH MUST BE PRODUCED.
THE FOLLOWING CRITERIA MUST BE MET IN ALL BAHAMIAN BIRTH DOCUMENTATION REQUESTS:-
1). THE SEX, WEIGHT AND EYE COLOR OF THE INFANT, SPECIFYING IN WHICH ISLAND AND WHAT CONSTITUENCY AND AT WHAT ADDRESS THE BIRTH OCCURRED?
2). THE LEGITIMACY OF IMMIGRATION STATUS OF THE MOTHER AND FATHER, WHETHER LEGALLY MARRIED, LIVING IN COMMON LAW, OR SINGLE MOTHER BIRTH? THESE ARE ALL COMMON SUPPORTING FACTORS IN A LEGITIMATE BAHAMIAN BIRTH.
3). FURTHER, THE BAPTISMAL, INOCULATION AND SCHOOL REGISTRATION RECORDS. PROOF OF REQUESTS FOR REGISTRATION AS A CITIZEN OF THE COMMONWEALTH OF THE BAHAMAS AT AGE 18 YEARS, PROVING A RIGHT TO APPLY FOR BAHAMIAN CITIZENSHIP FROM INFANCY, IF YOU ARE A CHILD OF PARENTS WHO ARE NOT BAHAMIANS, ARE ALSO REQUIREMENTS.
THE EXISTING IMPASSE CAUSED BY A SITTING CABINET MINISTER WHO IS UNABLE TO PRODUCE ANY OF THE ABOVE BIRTH RECORD CRITERIA ATTESTS TO THE EFFICACY OF THE LAW BUT HIGHLIGHTS OUR LACK OF ENFORCEMENT. AMENDMENTS TO OUR PROCEDURES ONLY BECOME NECESSARY WHEN THE EXISTING REGULATIONS ALLOW FOR FRAUDULENT ACTIVITIES TO PREVAIL
I AM SICK AND TIRED OF THESE BOGUS INCURSIONS INTO OUR LEGAL SYSTEM BY SHYSTER LAWYERS WHO HAVE COORDINATED THEIR COMPLAINT WITH A CALCULATED OUTCOME. THE BAHAMAS HAS STRICT REGULATIONS WHICH MUCH BE COMPLIED WITH!!! THE IMMIGRATION ACT STATES THAT FAILING TO APPLY FOR BAHAMIAN CITIZENSHIP WITHIN THE ONE (1) YEAR TIME LIMIT AFTER AGE 18YRS, RENDERS THE APPLICANT 'PERSONA NON GRATA'.
SIGNED,
THE BAHAMIAN