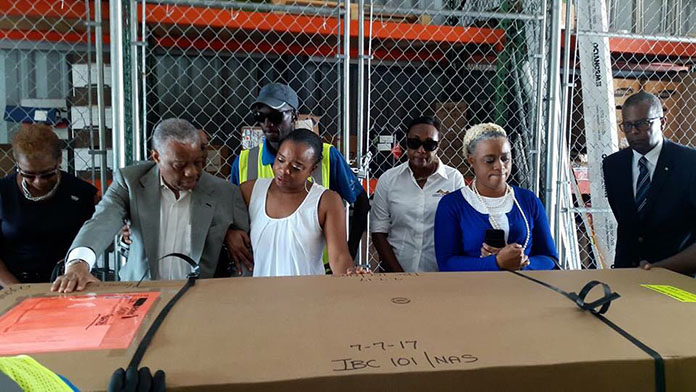 Nassau, Bahamas – On this National Pride Day the body of the former Minister for National Security Dr. B. J. Nottage arrived back in the capital at LPIA.
Family members gathered at the airport to receive the body with eyes filled tears. What a sad day for the office.
A state funeral is being organized for the former Bains and Grants Town legislator. That service will get underway at 11am on the morning of Friday 14th July 2017 at St. Agnes Anglican Church.
Pray for the family.