NOTHING BUT THE BEST THIS WEEKEND!!!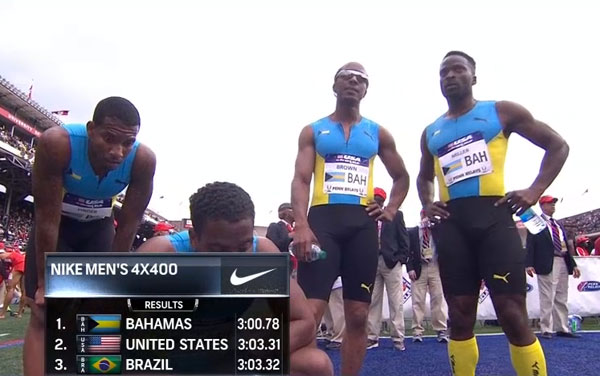 Team Bahamas Golden Knights (Michael Mathieu, Demetrius Pinder, Chris Brown, and Ramon Miller ) got the win today in the USA vs. the World Men 4×400 with a time of 3:00.78 at the Penn Relays 2014.
Team USA came 2nd in 3:03.31. Brazil in 3rd in 3:03.32, Team Jamaica in 4th in 3:04.99 and Nigeria 5th in 3:05.05.