Every Bahamian must declare war on Crime!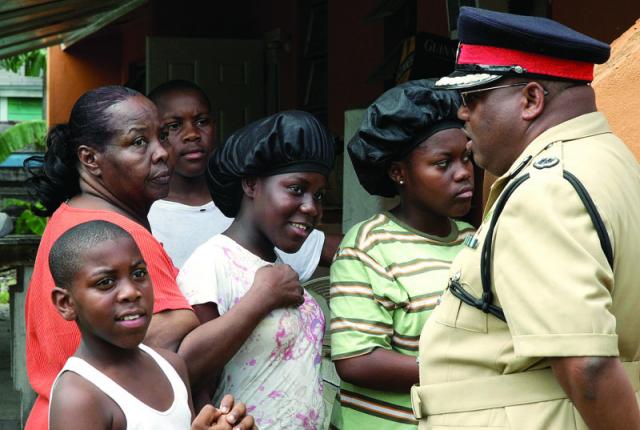 Nassau, Bahamas — Last night police report an incident that is becoming all too common on the front lines of the crime fight: armed men held up a woman and stole her 2003 Honda Accord.
Bush bandits and lawless criminals fled west on Carmichael Road, and into bushes to evade police.
According to the reporting officer, when the suspects got in the area of Lazaretto Road they lost control of the stolen vehicle and crashed into the bushes along the southern side of the street.
Both suspects exited the damaged vehicle and fired several shots at the police as they made good their escape into the nearby bushes.
Police recovered a black imitation handgun from the stolen vehicle, but real weapons were used in the exchange with authorities.
And so there we have it, another gang of night seeking rebels penetrating the peace in our society and showing wanton disregard for the law.
Bahamas Press renews our calls for an all out war on crime and its rebel children that is wreaking havoc on our society. We call on a frontline approach to crime, removing from the streets every lawbreaker there is, from tinted windows to unlicensed vehicles to be immediately flagged off the streets.
We call for a greater civilian involvement in the fight against crime – with corporate Bahamas offering incentives for those who assist in the capture, arrest and detention of criminals – WE ARE ALL IN THIS TOGETHER!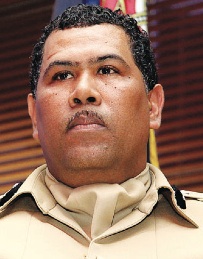 We are all a part of the successes and failures of the society and therefore we must get involved.
We call on those senior officers in the high Command who sit down in headquarters all day on the computer, playing solitaire and buying numbers! GET ONTO THE STREETS AND COMMAND FROM THE FRONT!
We also call for police cars to be parked in the dangerous areas of Nassau Village and Pinewood – at the major intersections -PARKED with officers in the car. Not riding up and down driving Miss Daisy and picking up fried chicken – THEY NEED TO STOP THEIR FOOLISHNESS!
We are at war!
We call once again on our neighbours to the north to assist us in this fight. The Bahamas needs two BLACK HAWK fighter helicopters with night scanning technology to assist our fight on the frontline – PEACE MUST COME BACK TO OUR STREETS!
We have enough laws and the time has come for action. We need to display a heavy hand on criminals – show criminals that we are prepared to break the back of crime and bring order to this lawless generation.
We must do it! And we must win.
Some would argue the Black Hawk aircrafts are a costly exercise, but these can be donated by the Americans. They would also be used in the drug and human smuggling fight here in the country!
What is $20 Million to a society that could lose its entire BILLION DOLLAR industry – Tourism?
Crime is everybody's business and we must all be ready and willing to stamp it out wherever it exists in this society!
Have you had enough?? Or are you prepared to see another 100 plus murders – and dangerous bloodbaths of our brothers and sisters, planted daily in some grave all because of someone's bad child?
Stop Crime in 2013! It is everyone's business!