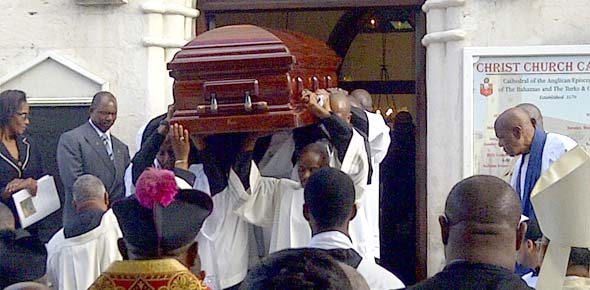 Nassau, Bahamas – It was the final salute for the late Canon Neil Eric Roach.
In the celebrated tradition of the Anglican Church, the body of the late Canon Neil Eric Roach enters Christ Church Cathedral where his coffin is carried by priests of the Diocese.
The 11am Mass was celebrated with hundreds in attendance. The former rector of Holy Cross Parish, was also the Honorary Consul for Trinidad and Tobago.
Canon Roach suffered a ruptured artery early last Saturday morning where he was rushed into surgery. The retired rector served as a priest in the Anglican Church for some 53 years. He was 79.