The Late Timothy Gibson's grandson is country's Latest Murdered Victim…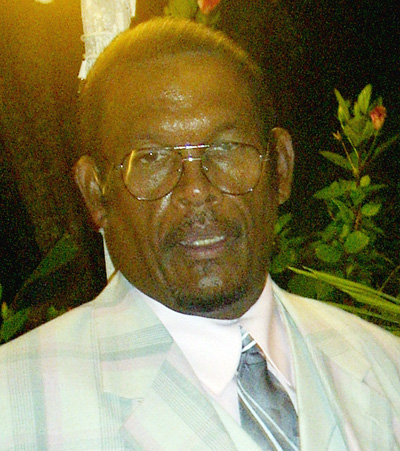 Nassau, Bahamas — Breaking news coming into Bahamas Press now confirms the name of the victim of the country's latest murdered victim. We can confirmed the murdered man was the grandson of the musician and author of the country's national anthem the late Timothy Gibson.
Authorities have now identified that man shot and killed on Tuesday Yellow Elder Way as 51-year-old DON NEWBOLD of DEANS LANE off NASSAU STREET.
Preliminary reports indicate that around 1:00pm the victim was driving in his truck south on Yellow Elder Way when he was approached and subsequently shot multiple times by a male armed with a shotgun.
Three (3) males ages, 48, 39 and 27 years are in police custody after being found in possession of an estimated seven hundred and fifty thousand ($750,000.00) dollars worth of drugs today.
BP can report Drug Enforcement Officers arrested the men around 11:40 am after conducting a search of a red Kia Sedona Van occupied by the men.
Preliminary reports indicate that DEU officers acting on intelligence went to Silk Cotton
Street, Pinewood Gardens where they confiscated forty-two (42) kilos of suspected
Cocaine and fourteen (14) pounds of suspected Marijuana.
The suspected Cocaine have an estimated street value of seven hundred and thirty-six thousand ($736,000.00) dollars and the suspected Marijuana fourteen thousand ($14,000.00) dollars.