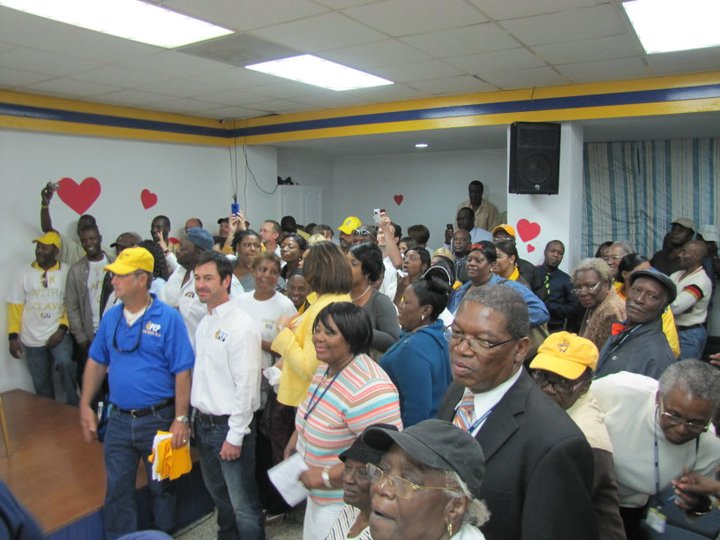 Spanish Wells, Bahamas — The PLP meeting at Gambier House was the place to be last night. Sources have told BP, the Ladies in the meeting had the "Spirit" as Clay Sweeting got up to speak. He thanked the 82 member strong contingent that travelled from North Eleuthera to witness his ratification. We were  told, "it was a love affair."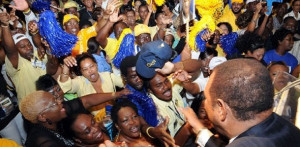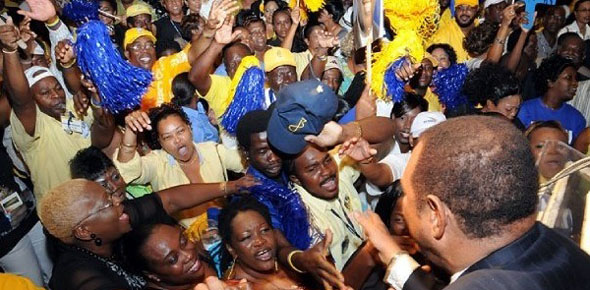 A junkanoo group also travelled from North Eleuthera, to beat the songs of freedom, as the hand writing is on the wall for the outgoing Ingraham regime. Christie, we were told, was energized as he fed off the enthusiasm of the crowd. He was seen moving like a rock star.
The large contingent travelled back to North Eleuthera this morning and when the boat docked at Spanish Wells, there were close to 100 persons there to greet and applaud Clay Sweeting. They were said to be shouting, " a new day with clay, we going all the way.
The agent for the fast ferry in Spanish Wells, is said to be a close and personal Friend of "Papa" and was said to be visibly shaken after seeing the size of the crowd and the amount of young people that showed up this morning. "Well muddoes",he muttered as he smoked three cigarettes in succession.