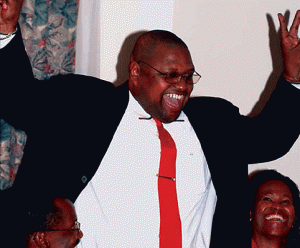 BP was sitting in the gallery of Parliament today as we listened to the Parliament's Pillsbury, Charles Maynard, who had the gall to raise his voice and make a near criminal attack against the character of a senior PLP; who has of late, become a lightening rod and nightmare for the FNM.
Philip Brave Davis has given Hubert Ingraham and the FNM verbal diarrhea, messing up 'deysef ' at every turn. They are desperate! Drunk to remain in power as the people of the Bahamas stand ready to VOTE THEM OUT!
We however are sending this warning, specifically to the Parliament's Pillsbury that the attacks on him will be sustained and relentless! Let him know the Tribune, the FNM, the PLP, CNN the CIA and the FBI cannot help the political fallout we at Bahamas Press has coming for him.
Tell him for us when he wake up in the morning PRAY, and then come online to BP to read his daily meditation.