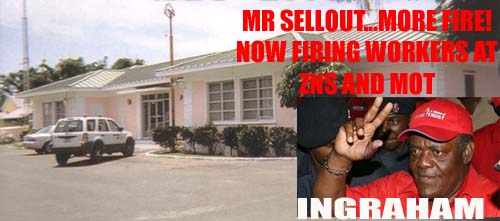 Nassau, Bahamas — ZNS continues to victimize news reporters; the most recent has been a male senior reporter who is also known for his gospel-singing group. On Friday the reporter went to work to begin preparing for the taping of his Sunday evening news show, only to be told by his immediate supervisor that he was no longer needed and another reporter would perform the duty. Sources say the distraught male reporter marched into the general manager's office to get to an answer as to why he was removed from the program, but got nowhere. But the Punch understands treating staff like kindergarten toddlers is normal with this management team. And the removal of the male senior reporter from his hosting duties is typical behavior "to keep staff in check and to make sure they remember who is boss."
Meantime, we can reveal that the entire news department at the state run facility is in chaos! With managers reportedly, showing blatant favoritism in the department and intentionally bypassing senior staff to "get back at them" for any wrong they feel these staff members may have committed. We can confirm that ZNS newsroom management decides who should be punished while favourites slip through the cracks. Sources say news managers are running the department like their own 'tuck shop operation.' And the main order of the day is to see who can be frustrated, targeted or suspended. A source close to ZNS says news reporters at the Corporation have been muzzled like dogs on a leash. In fact, news staffs are reportedly walking on pins and needles. Reportedly newsroom staffs have long complained of this wish-washy style of operations. "Its like a bunch of chickens running around scared,' trying to see who they can put the hatchet to," the source said.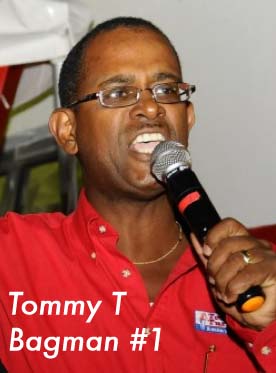 The already embattled leadership of the news department at ZNS continues to be marred by lack of planning or real story ideas and an absence of staff meetings. "Management fly by the seat of their pants in there and makes random decisions without much thought, creating major confusion and often time missing key assignments and story angles, causing further embarrassment to the Corporation.'This disarray is easily seen at 7pm, on the hourly newscast. The productivity and quality of the national news has gone from bad to worse!
This vilifying of ZNS news staff comes on the heels of another senior reporter being targeted. The female reporter/anchor was pulled from her Press Pass Show, which brings reporters from other media to the table to discuss topical issues. That reporter eventually ended up suspended with a substantial pay cut.
These days suspensions appear to be the order of the day at ZNS in the two plus years of this present management team. The senior executive who's married to another senior civil servant at the top brass of the Ministry of National Security, holds the hatchet and comes down where ever she pleases. Since joining the Corporation in 2007, she's suspended a number of staff members, including a middle manager in the newsroom and as well as another senior reporter this year alone.
From our sources we understand that a meeting is set for Monday, August 16th between management, the male senior reporter and the BCPOU.
MY GOD THEY NEED CHANGE AT ZNS!